Sea Days … you gotta love them. You can be as busy as you want or you can do completely nothing.
The day started off with Nana and I at the Windjammer Marketplace for breakfast around 8:45am. The others would progressively join us as they got up. At one point we had everyone except for Sam who was enjoying a relaxing morning. After breakfast, I took Nana and Joan to the $10 Fashion Accessories Sale in the Royal Promenade. Nana took advantage of the Buy 3 Get 1 Free.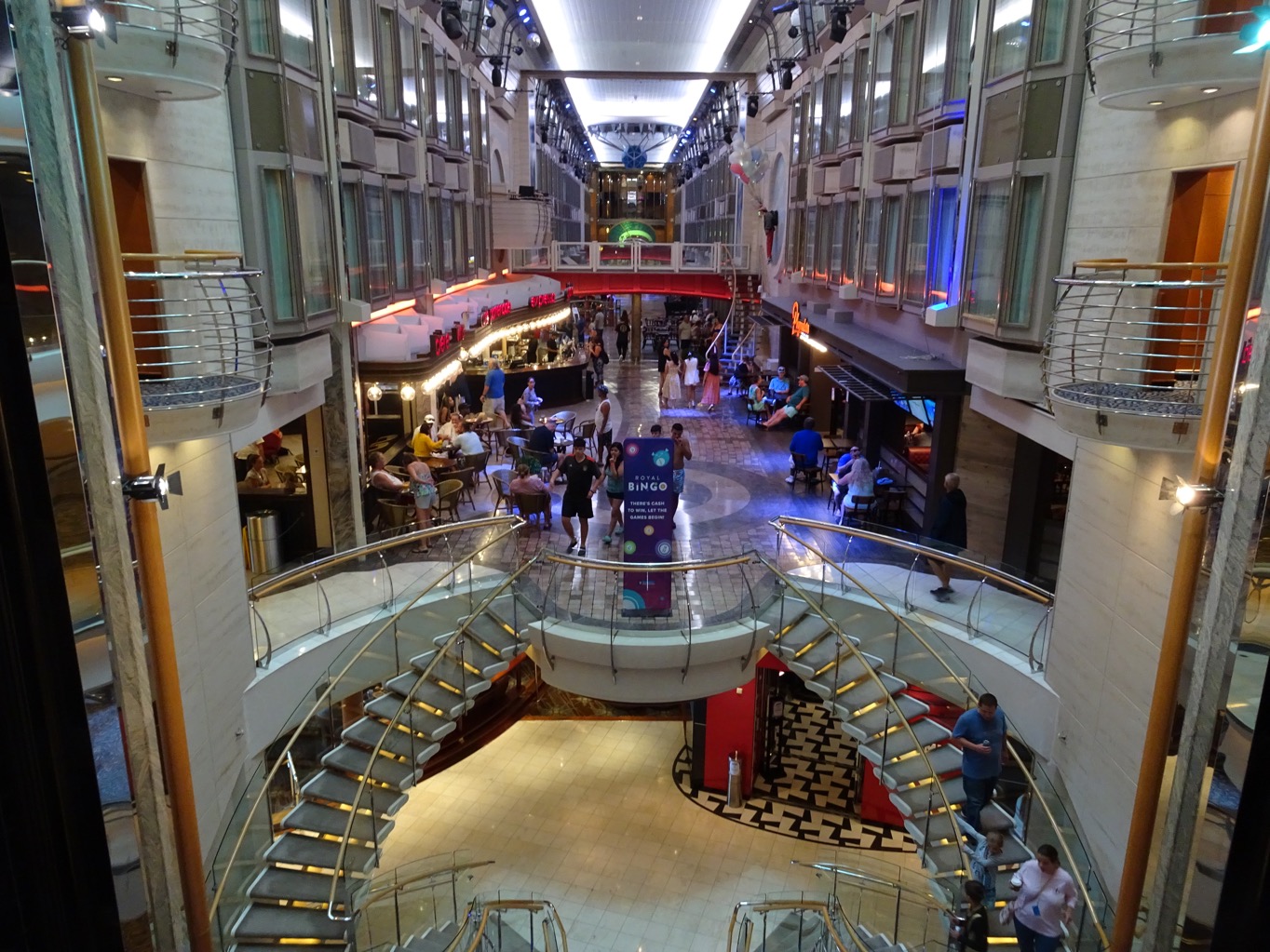 The kids heading over to Studio B which is an indoor skating rink. They offer an all skate but you have to sign up for one of the sessions. The kids tried to get some ice time but unfortunately it was already booked up. But they did manage to get a 2:00pm session. Since we had a little bit of time time before lunch, I took Will back to the cabin and we started watching "Scooby Doo! Camp Scare".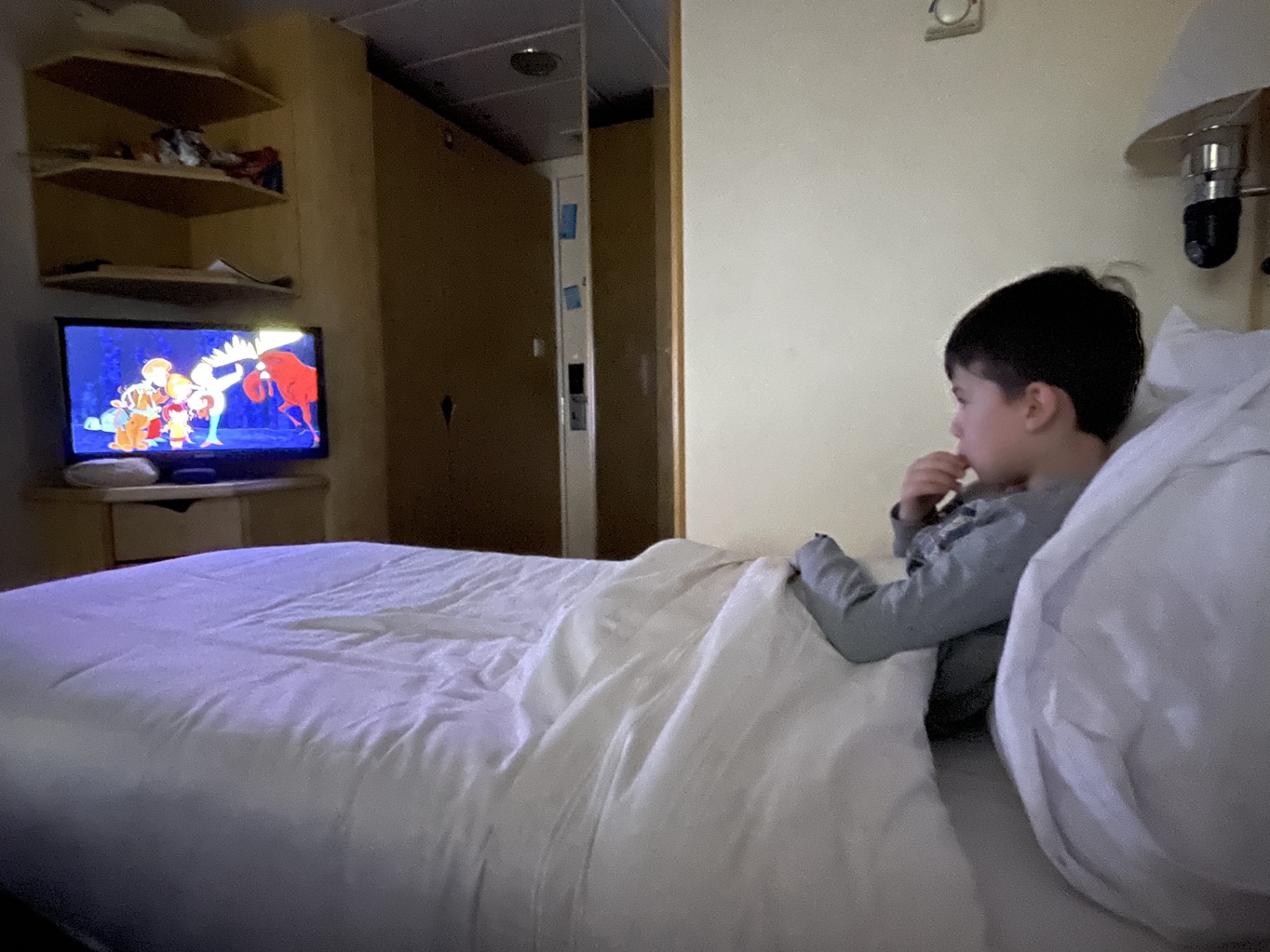 Marie's boss Chris Ashton was kind enough to host a Welcome Aboard Lunch Party. Chris had picked to have the meal at Jamie's Italian which was created by Jamie Oliver and inspired by his trip to the Tuscan region in Italy. Just like in Tuscany, there were many courses of great food. It started with every appetizer on the menu served to us family style including Black Truffle Arancini and Garlicky Prawns. Next up was the pasta course which included items like Tagliatelle Bolognese and Creamy Penne Carbonara. We learned that the pasta is made from scratch every day. By this point, we all were wondering how we were going to eat our mains because we were already full. We got to choose from items like Baked Lasagne and Eggplant Parmigiana. And to end any fabulous Italian meal, you need to have desert. I had the Epic Brownie but I think Darlene's Amalfi Lemon Meringue Cheesecake looked the best. In total we spent two hours eating and eating and eating and eating.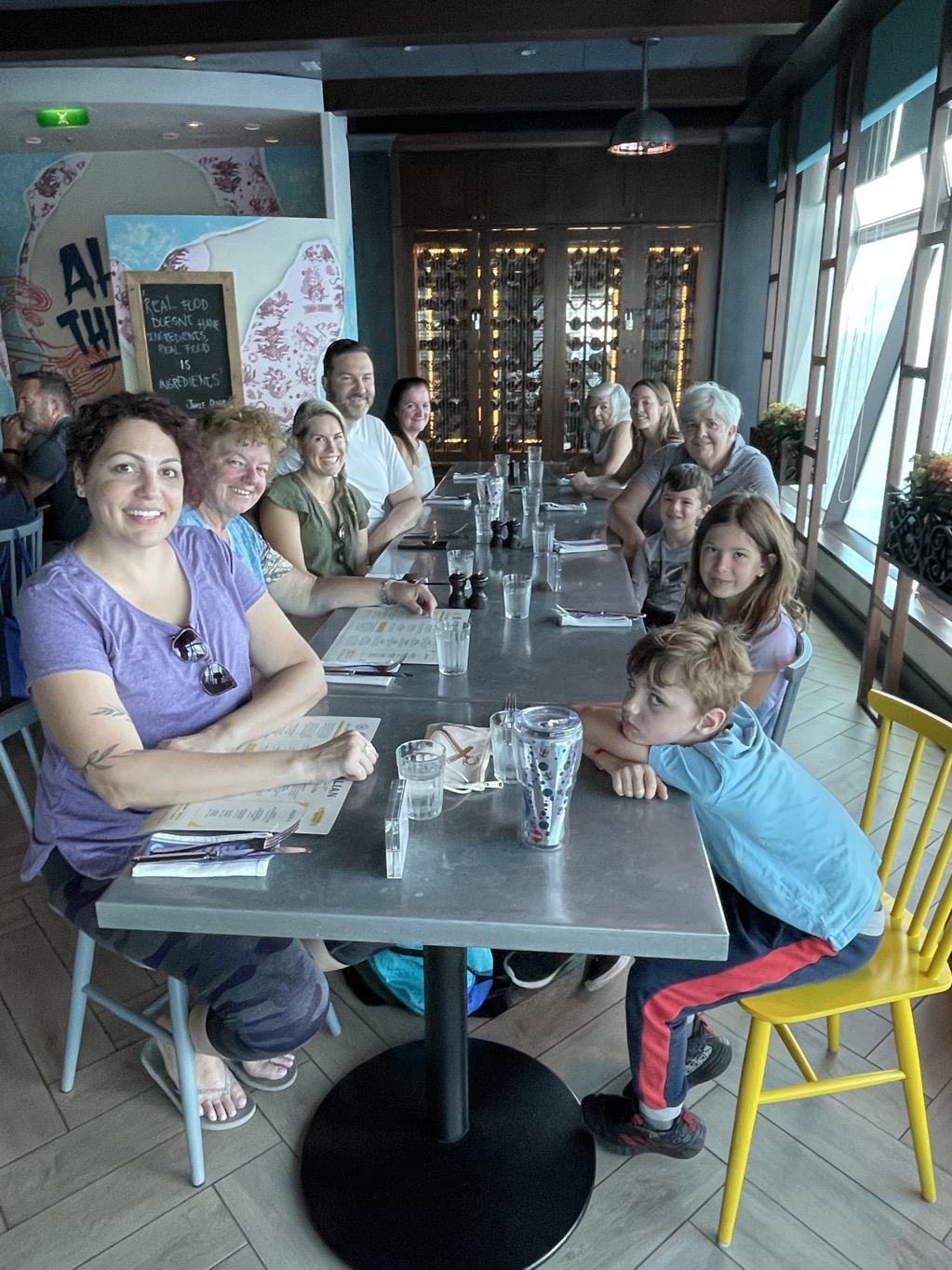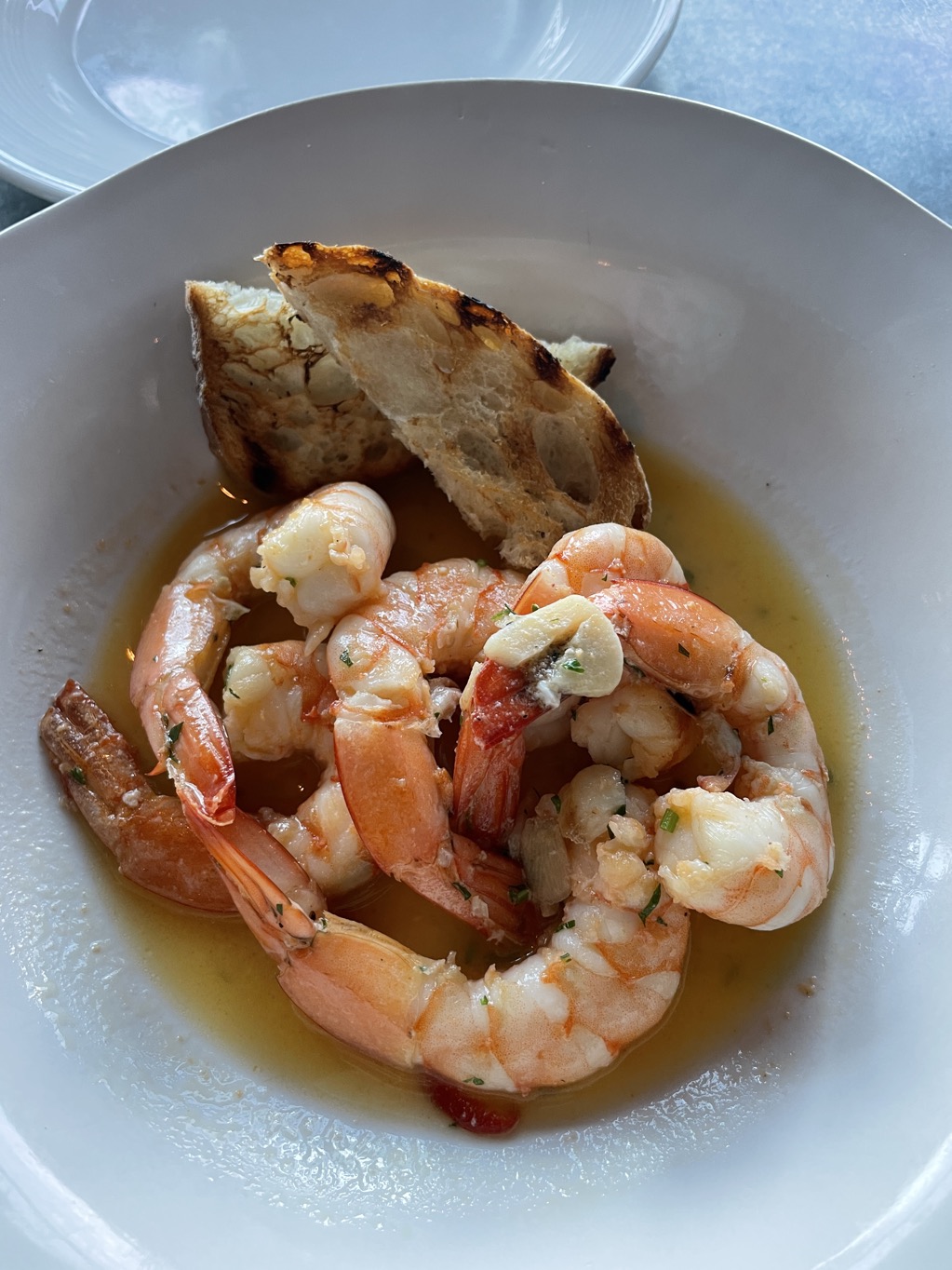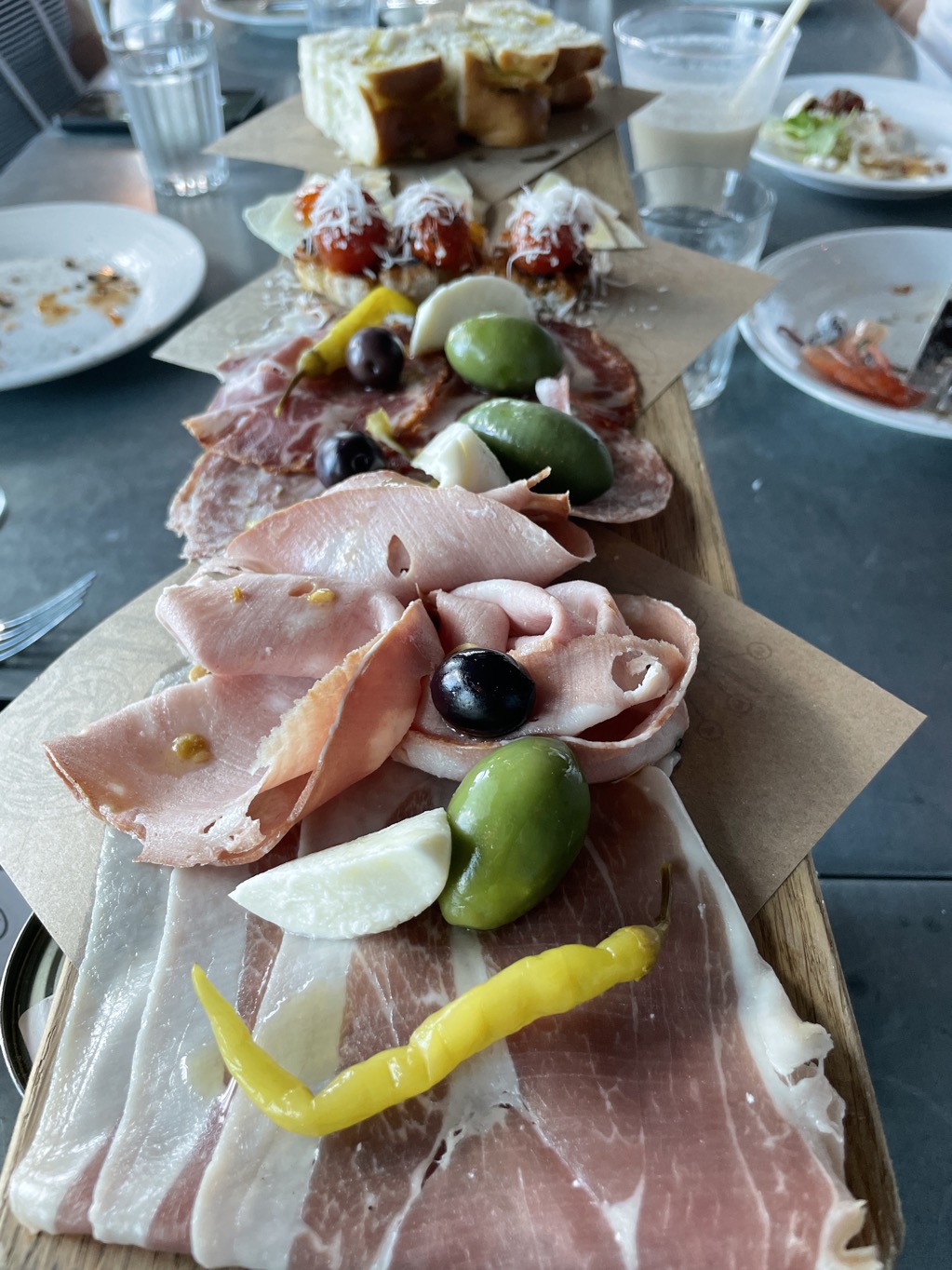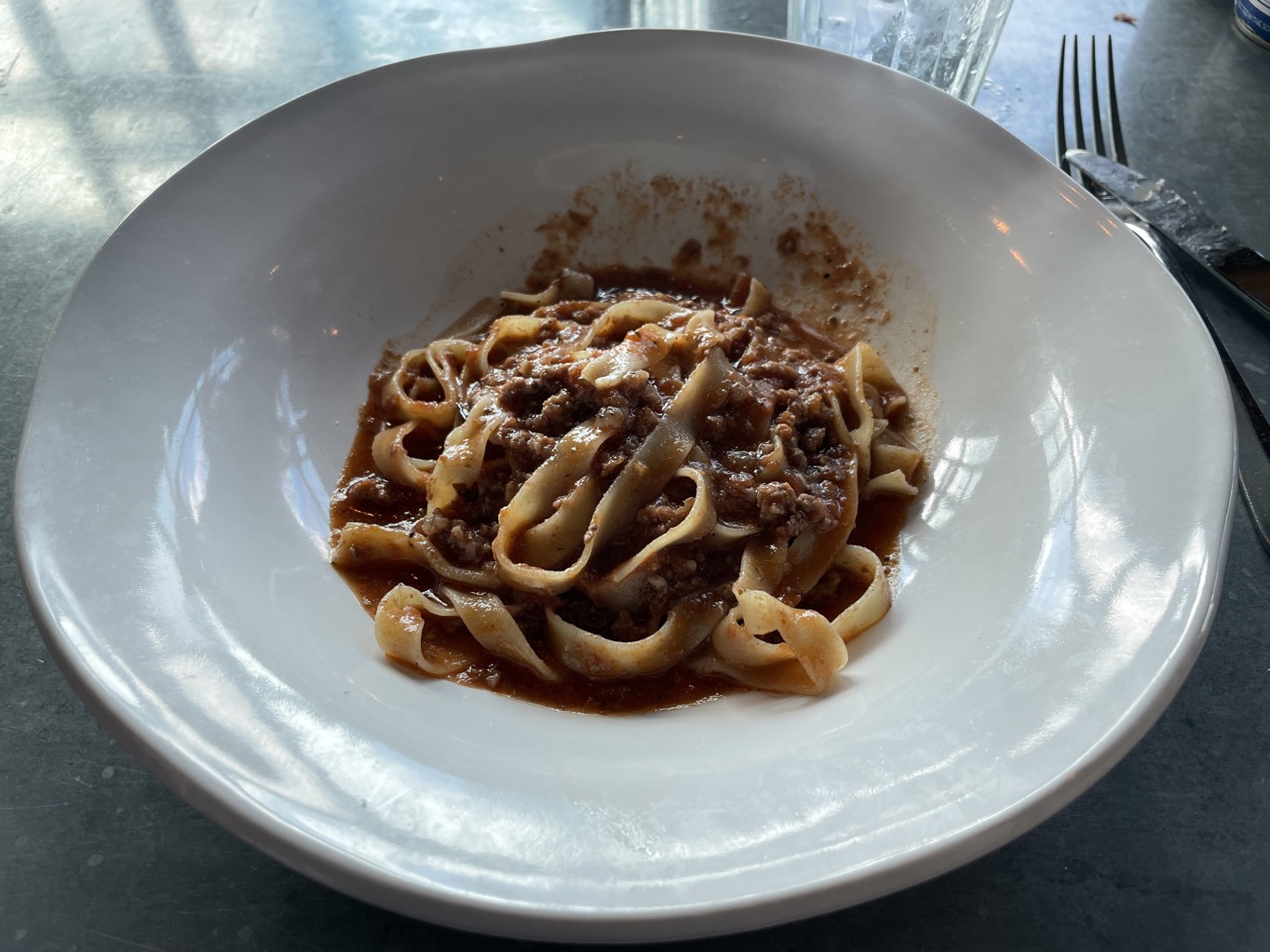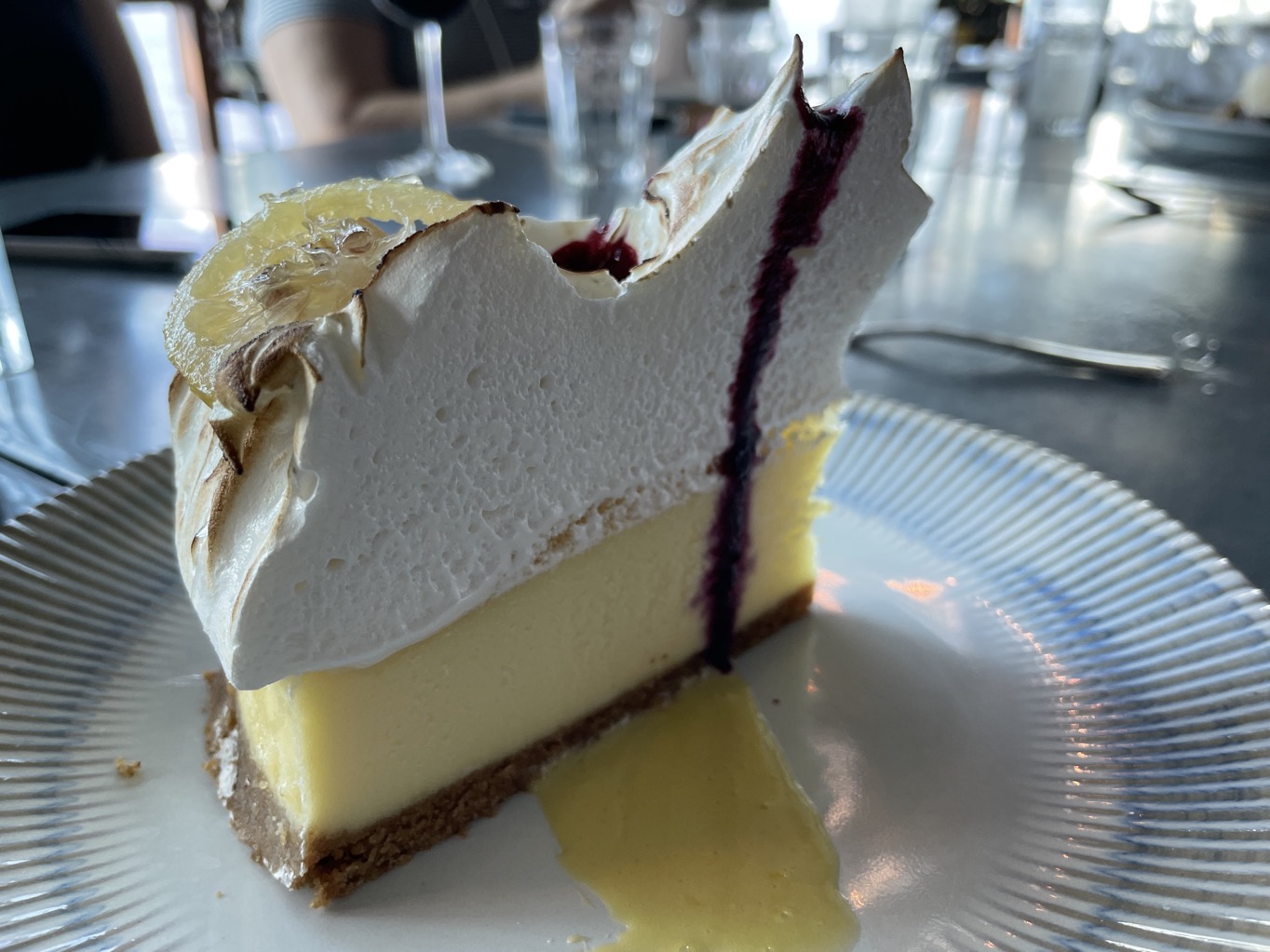 Everyone did something different for the rest of the afternoon … skating for the kids, napping for adults and hanging out on the balcony.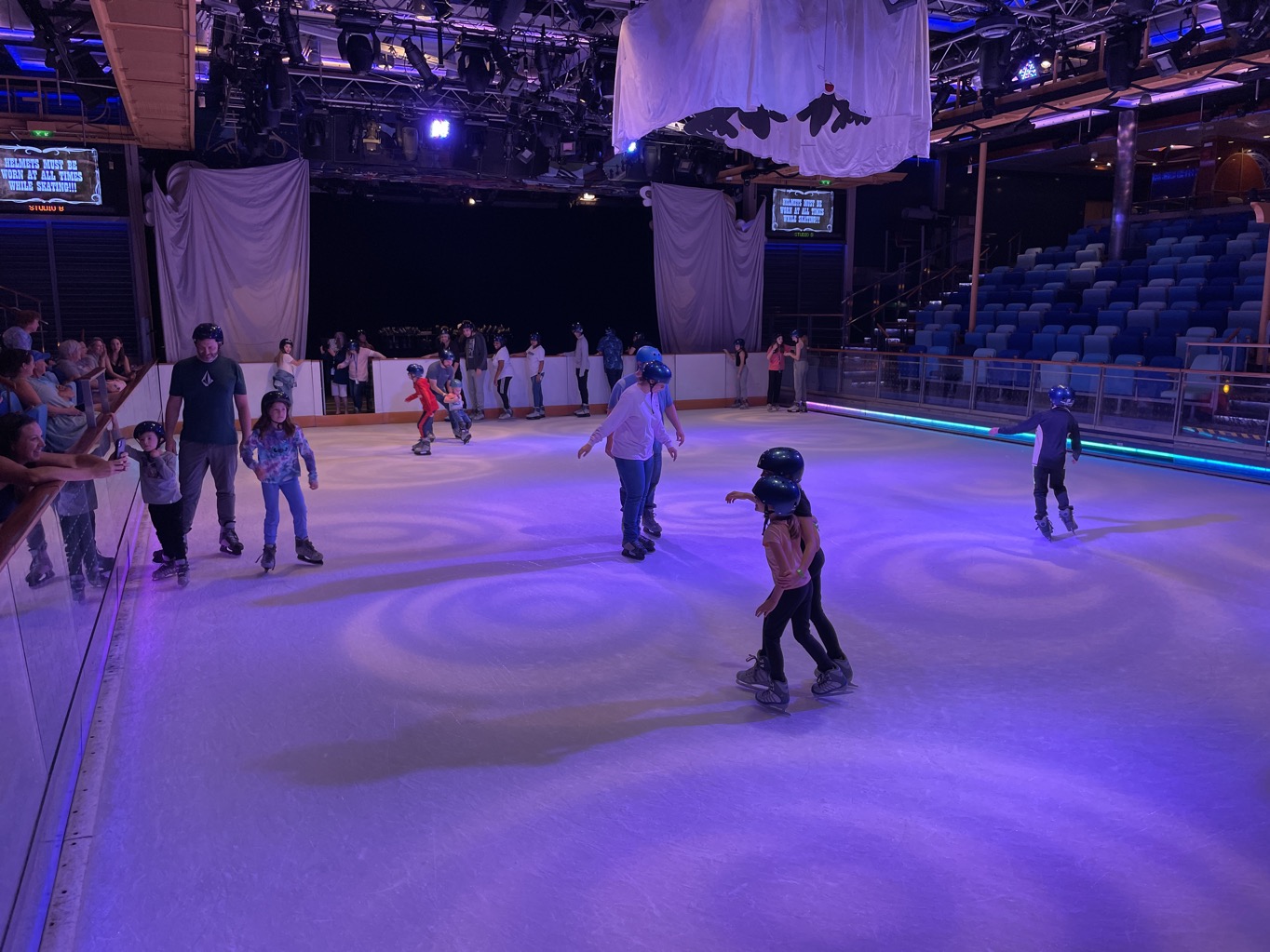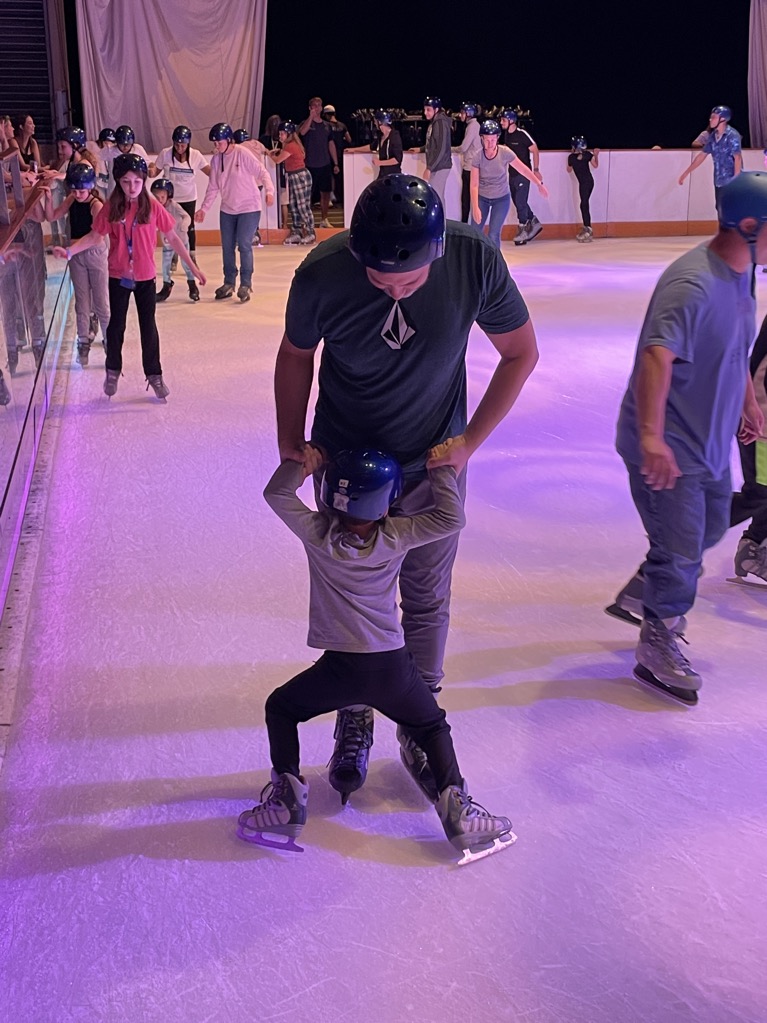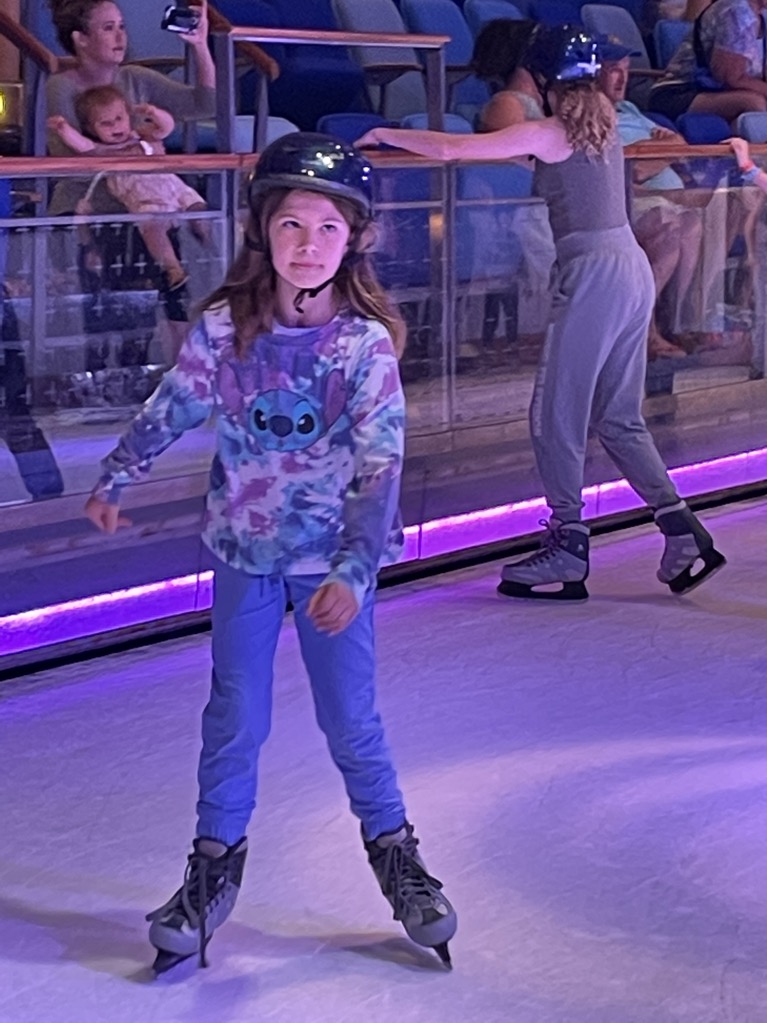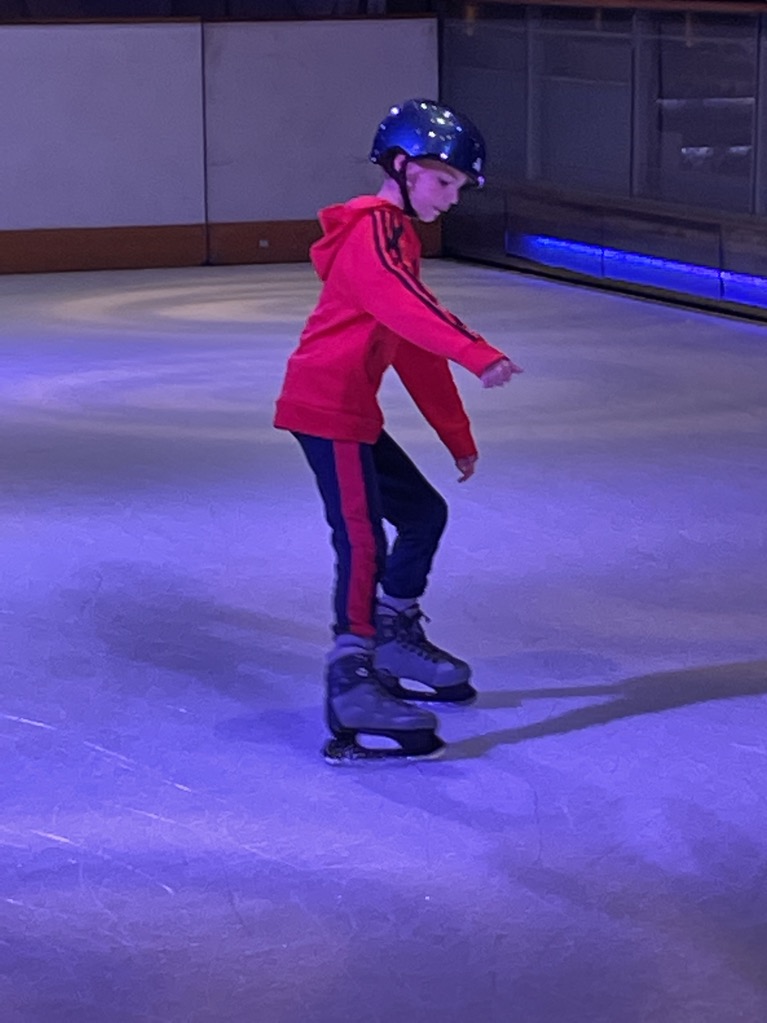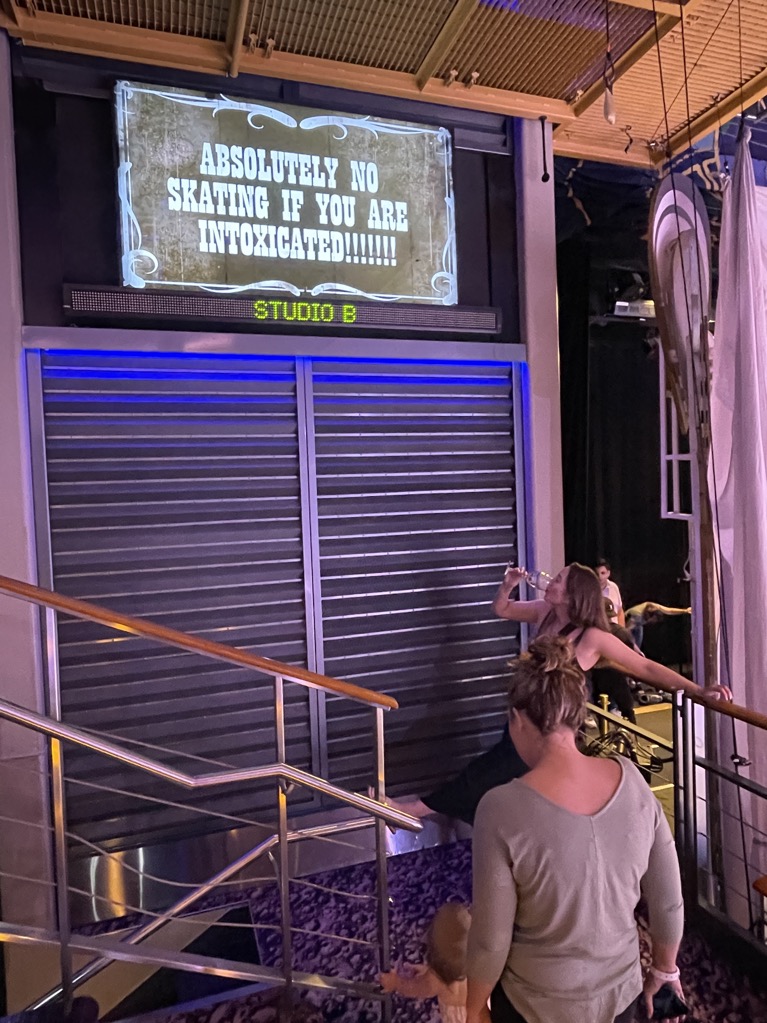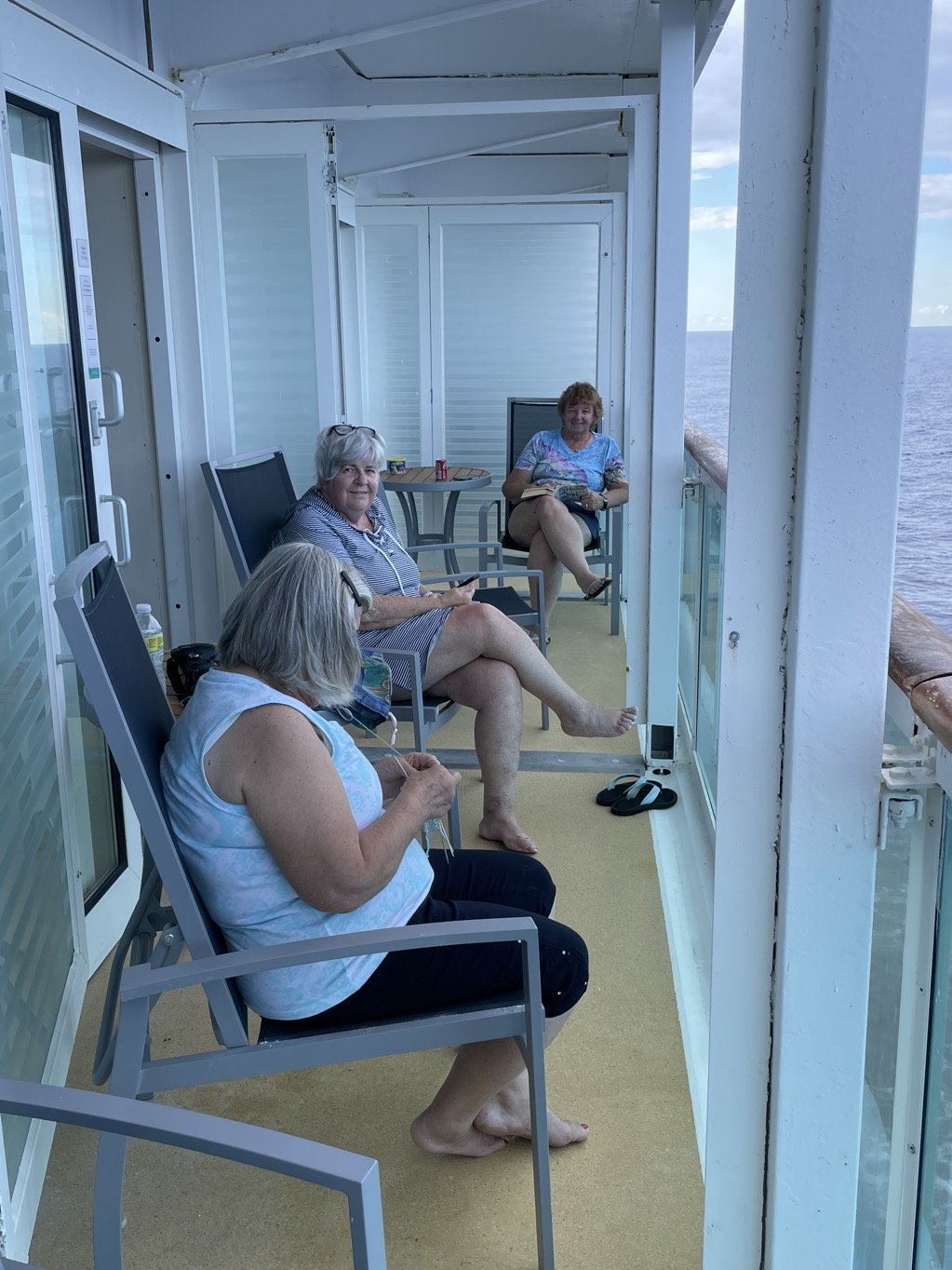 Because we had such a huge meal at lunch time, we did not want to have another huge meal for supper in the dining room. Therefore we hit up the buffet where we could control the portion sizes. After supper, Marie, Nana and I headed over to the Schooner Bar for "Name That Tune: '70s Hits". We wanted to get there a little bit early because we learned that the place gets full. When we got there, the host said it was actually '70s Disco Hits. Marie and I panicked but decided that we would give it our best shot. Just before things got started, Becca and Marie's boss Chris joined us. There were twenty songs and in the end there were two teams that had 18 correct answers. To break the tie, each team designated a captain who went head to head. Guess what, Marie won it for us with "More, More, More". It was truly a team effort.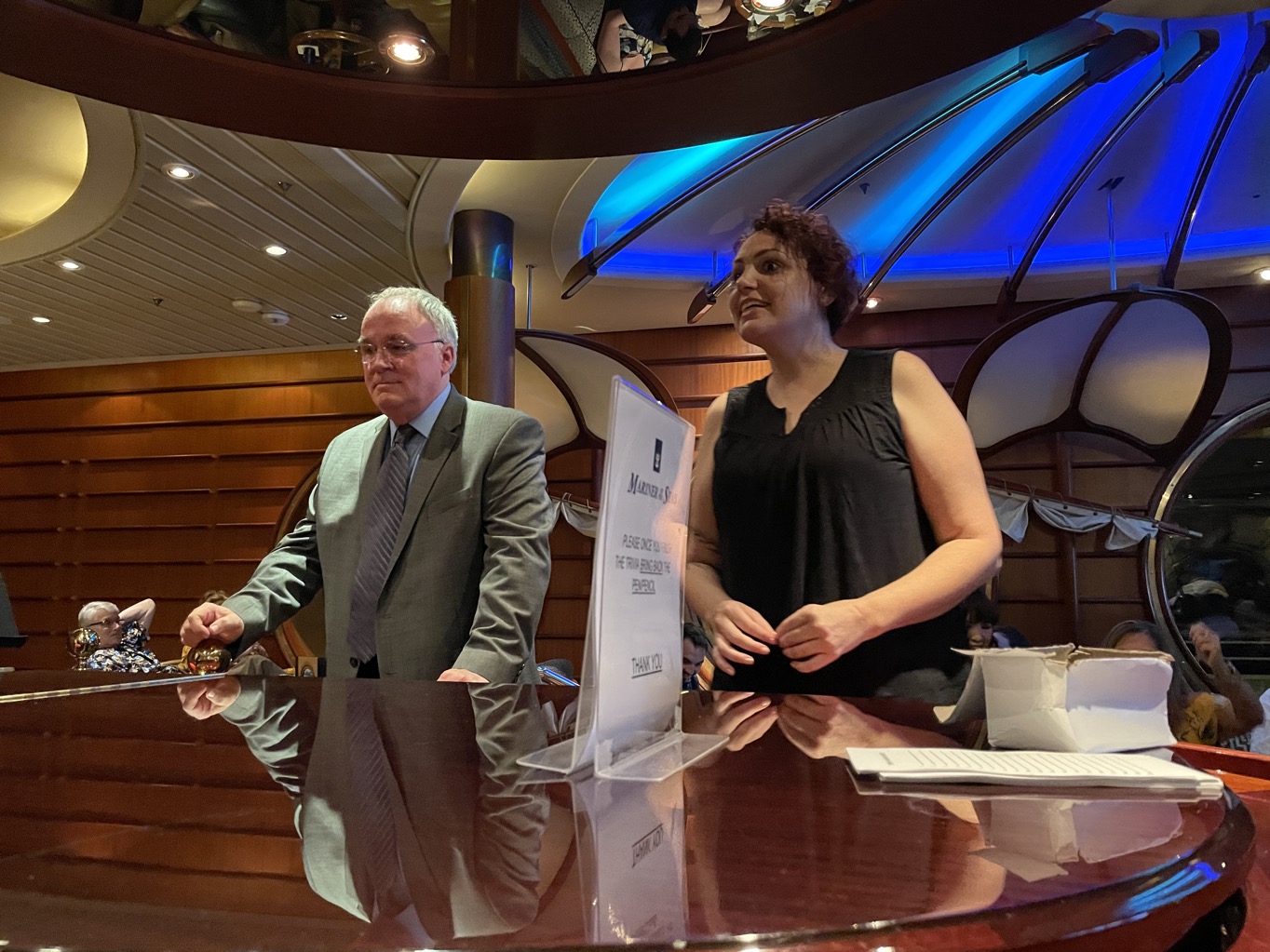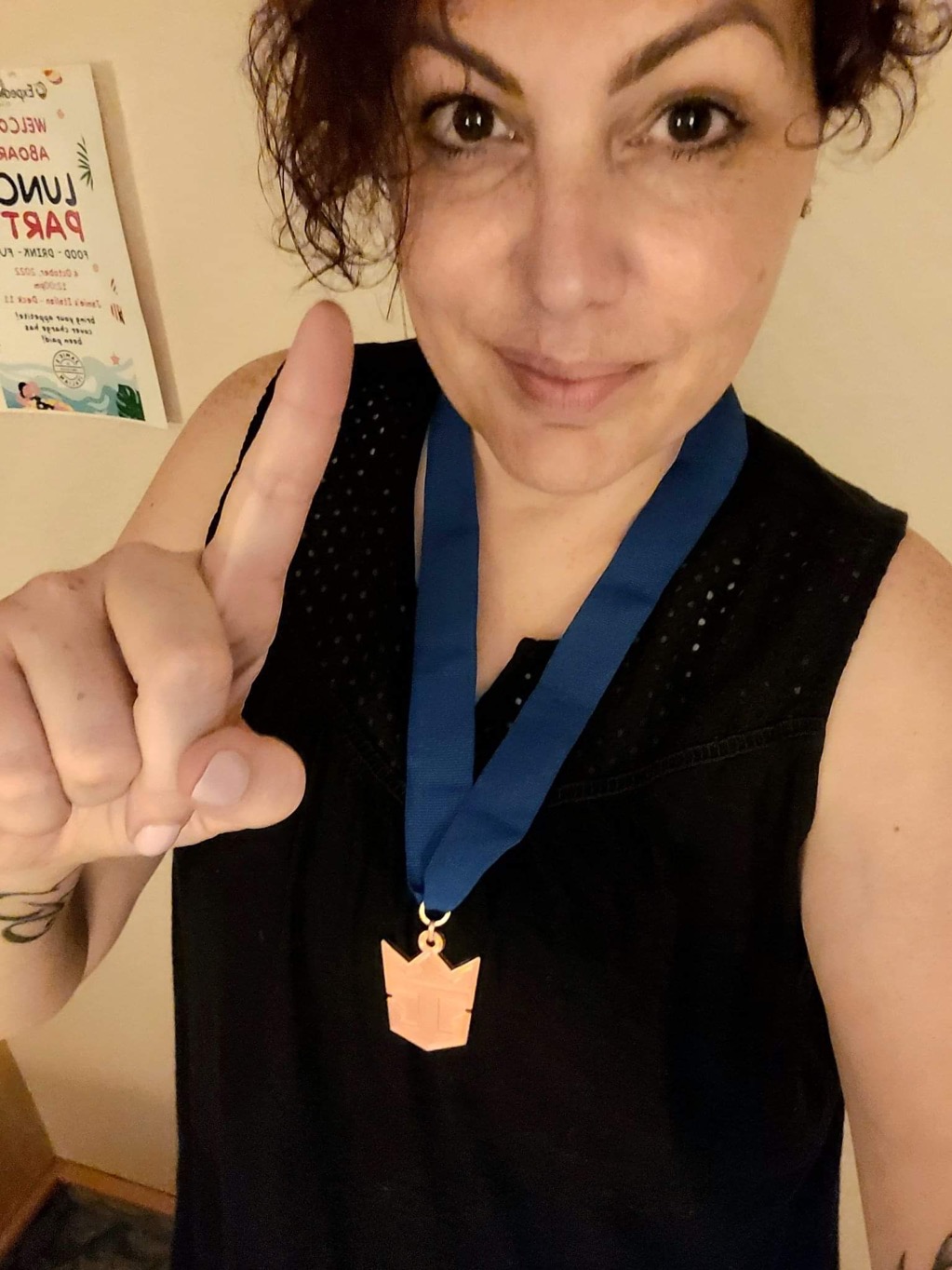 Nana and I went back to cabin and I started working on the blog. The curtains were closed but we could hear music really really loud. All of a sudden, someone is banging on our door. It is Karen, Marie, Brodie and Darlene letting us know that there is a party outside our window. We opened the curtains and to our surprise, the '70s Disco Inferno Party was in full swing. The promenade was full of people. And above them was a catwalk that had some of the cruise staff dressed up in their best disco clothing including some dressed as The Village People. It was a great way to end our day.