Today we had our first port of this cruise Labadee. It is Royal Caribbean's private 260 acre resort that sits on a peninsula in Haiti. Before going ashore, we all met for breakfast at the Windjammer Marketplace. In 2009, Royal Caribbean did some upgrades including building a deep water dock. What this means is that we do not have to tender and you can just walk off of the ship.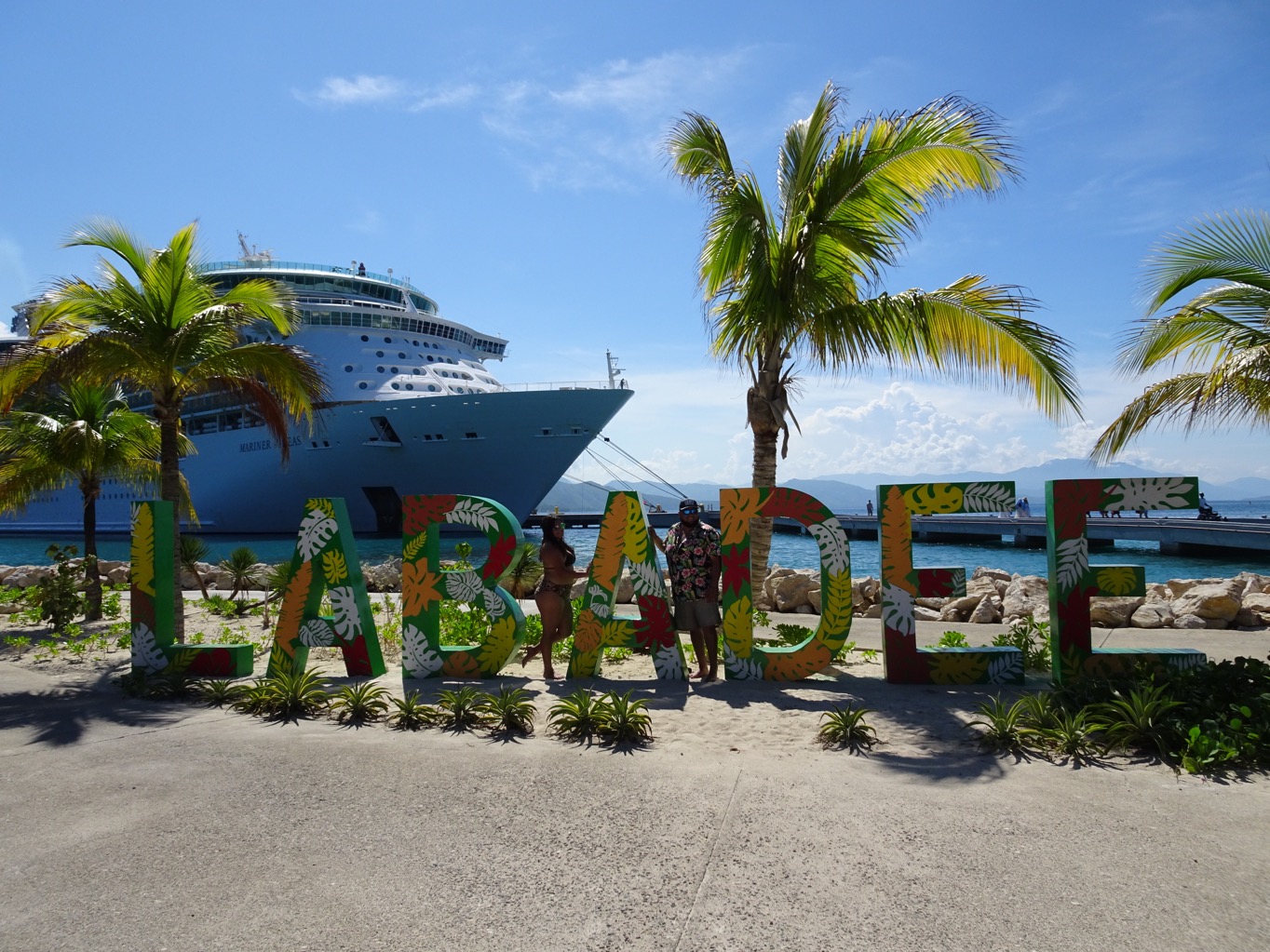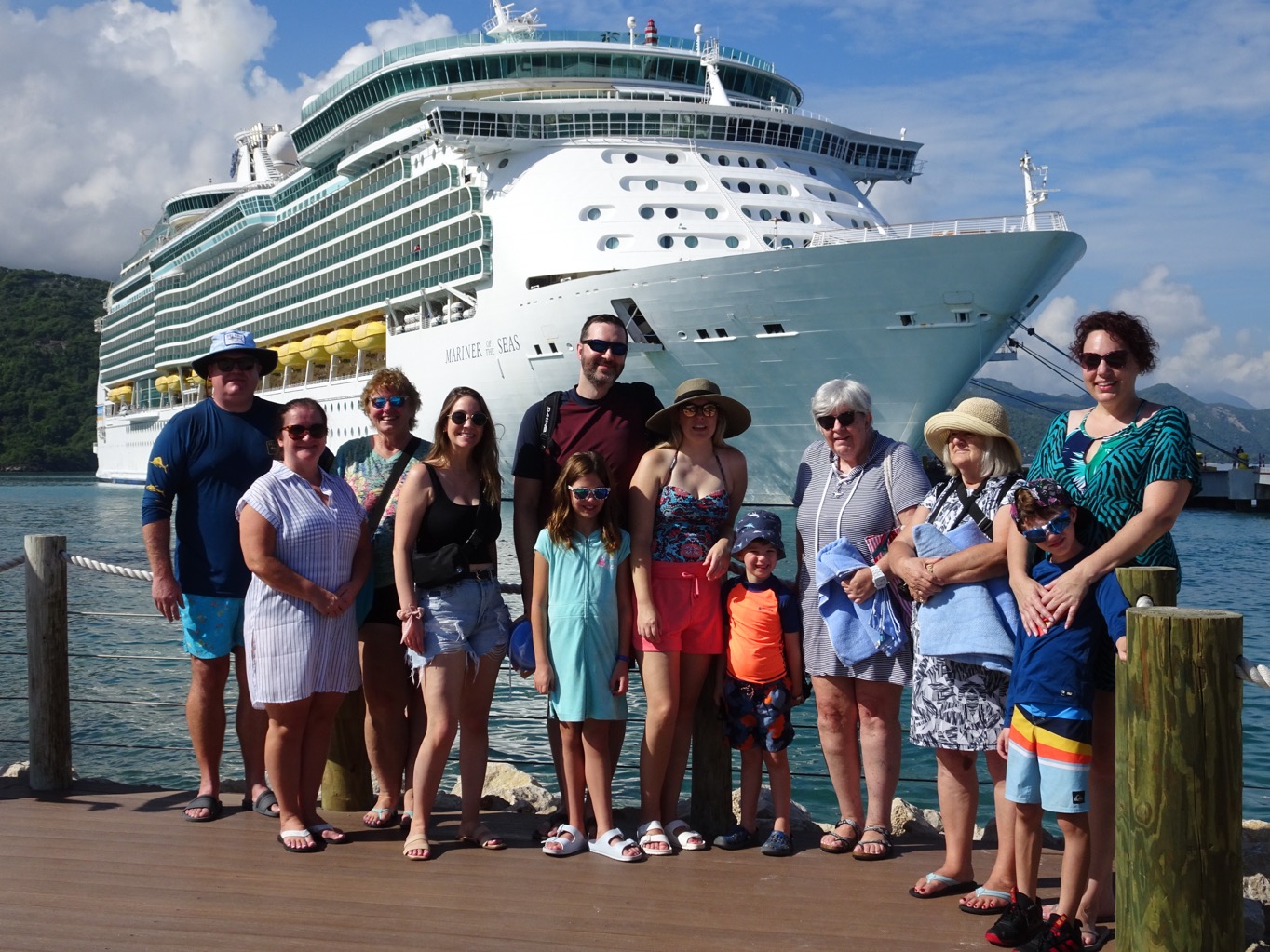 The first thing we noticed was how humid it was. All Labadee beaches have complimentary beach chairs and hammocks on a first come first serve basis. We stopped at Adrenaline Beach which is the longest beach on the peninsula. We managed to find some chairs that were shaded. We dropped our stuff and headed straight for the water. It was so nice to cool off. How did we spend the morning … playing at the splash pad, reading, napping, shopping and relaxing. We may have enjoyed a beverage or two. After a BBQ lunch, we packed up our stuff and walked over to Nellie's Beach. What is great about this beach is that it is in a cove making it great for small kids and non swimmers. Between all of the sun and playing in the water, it was time to head back to the ship.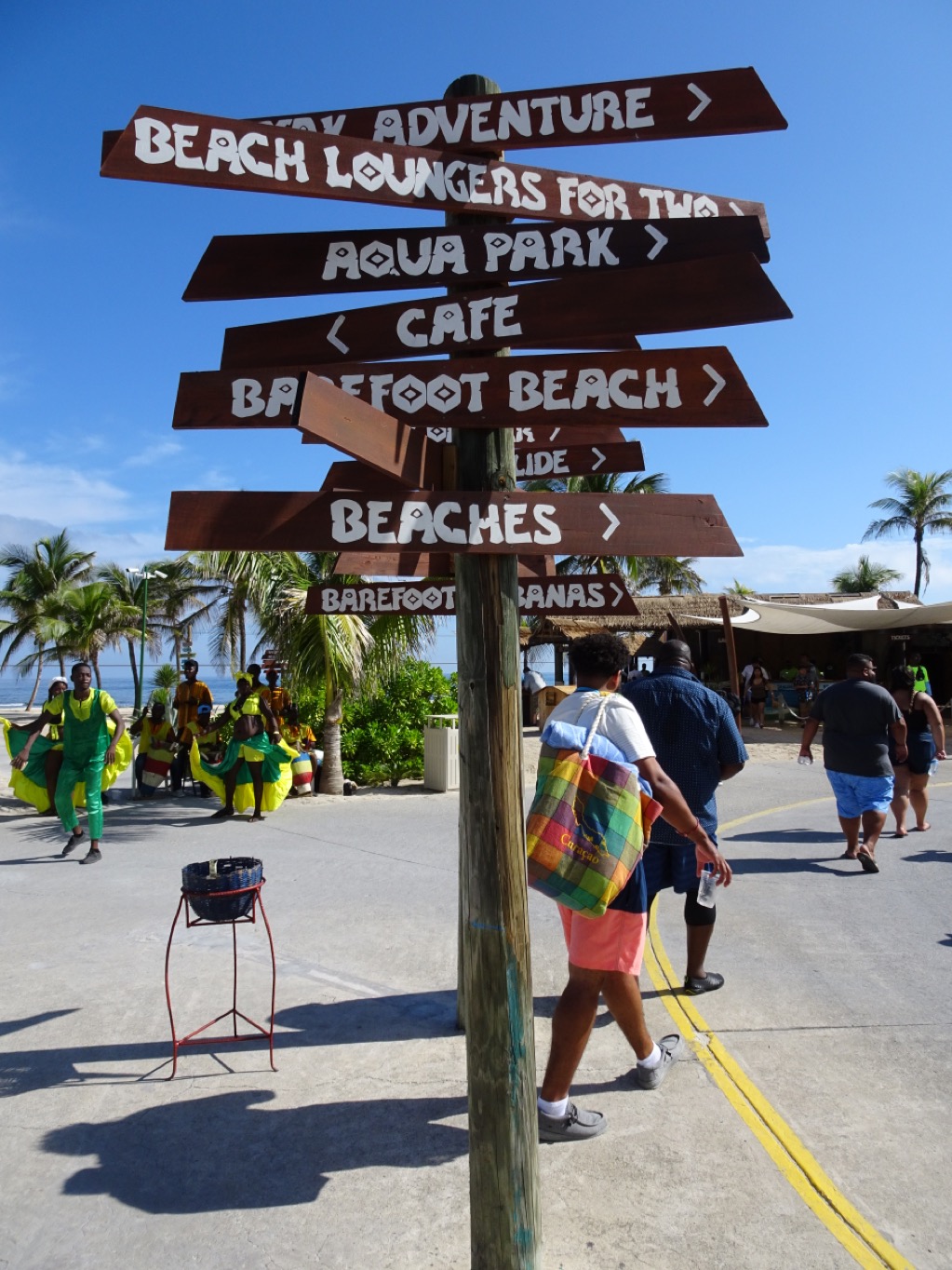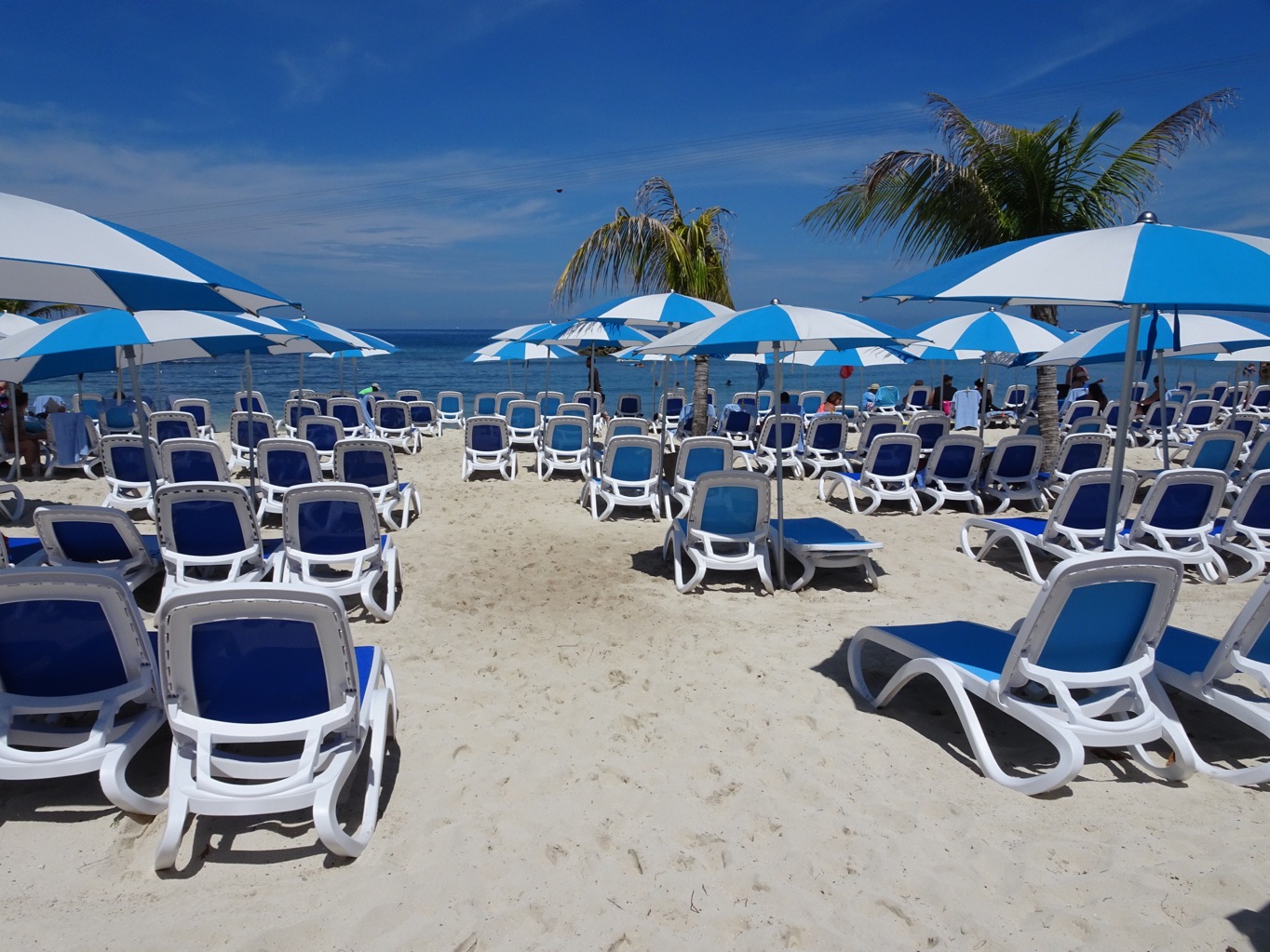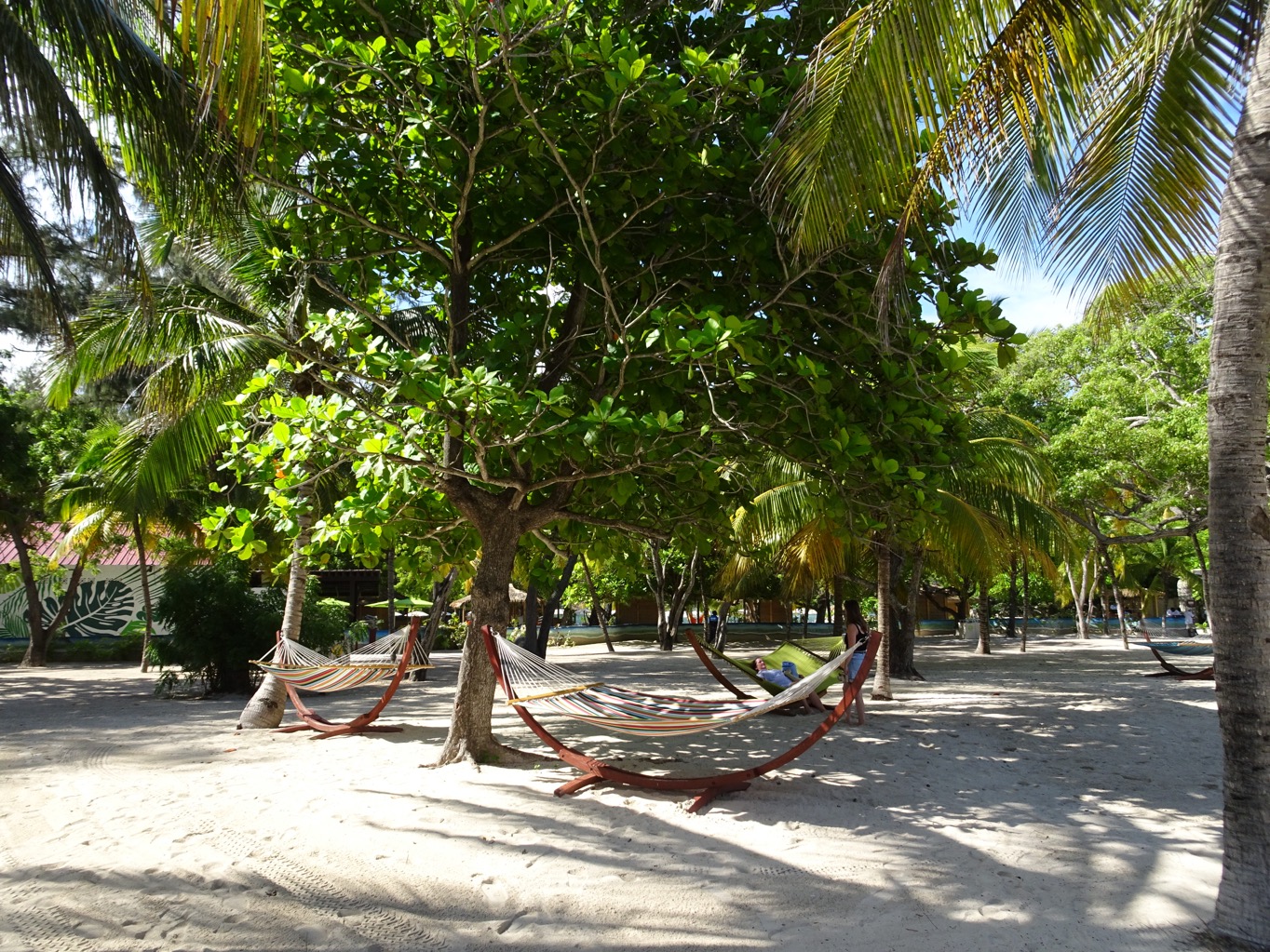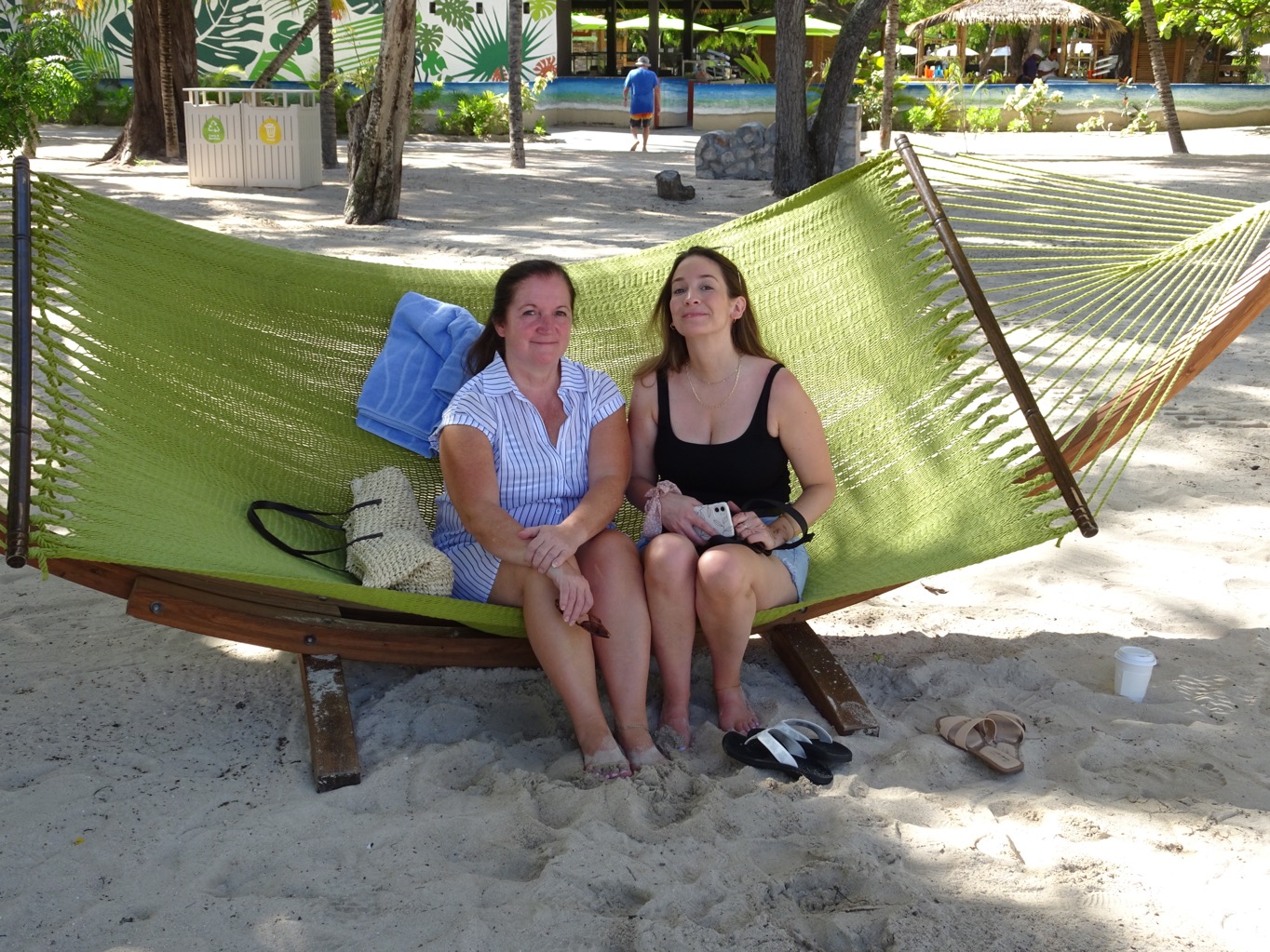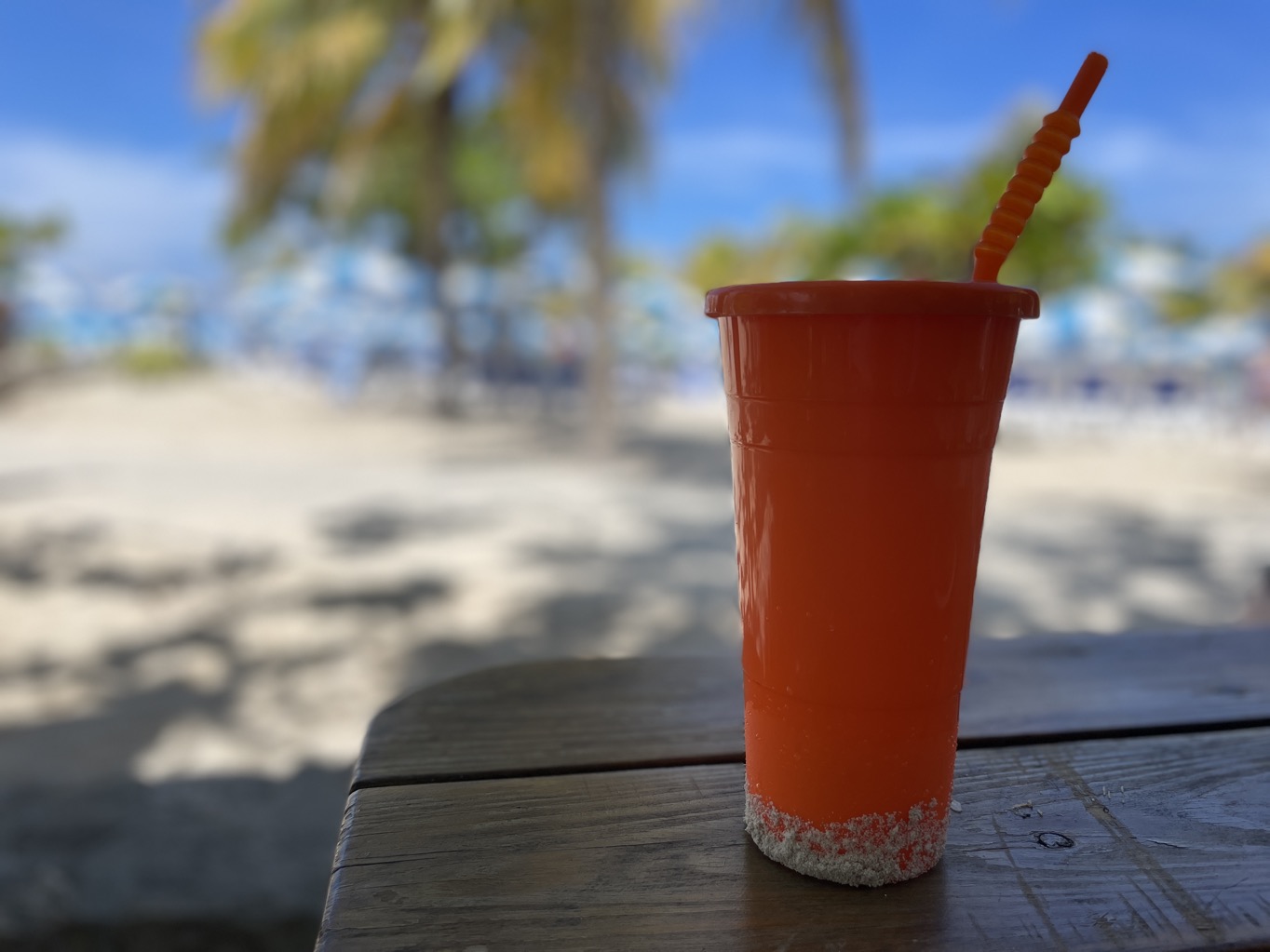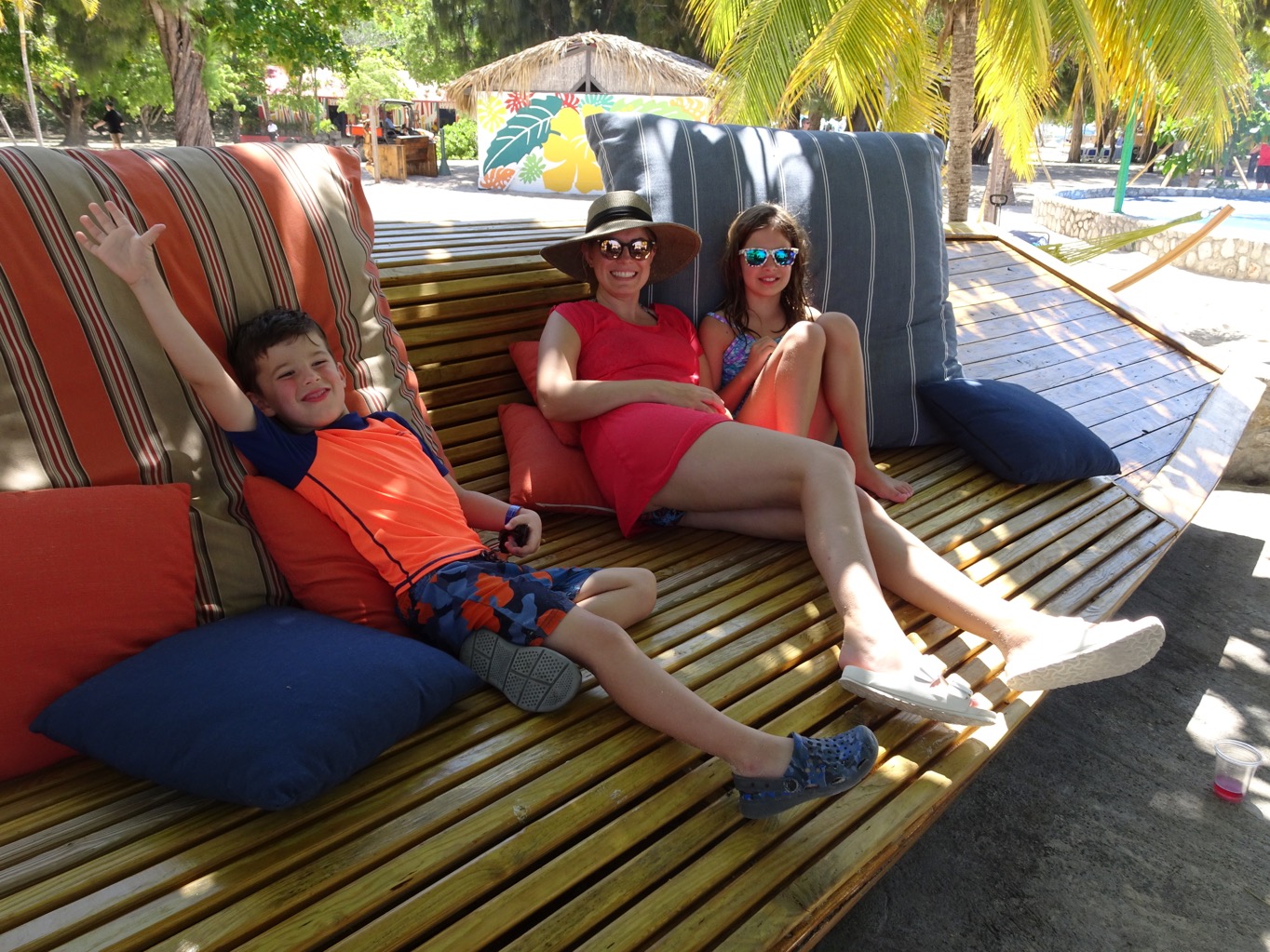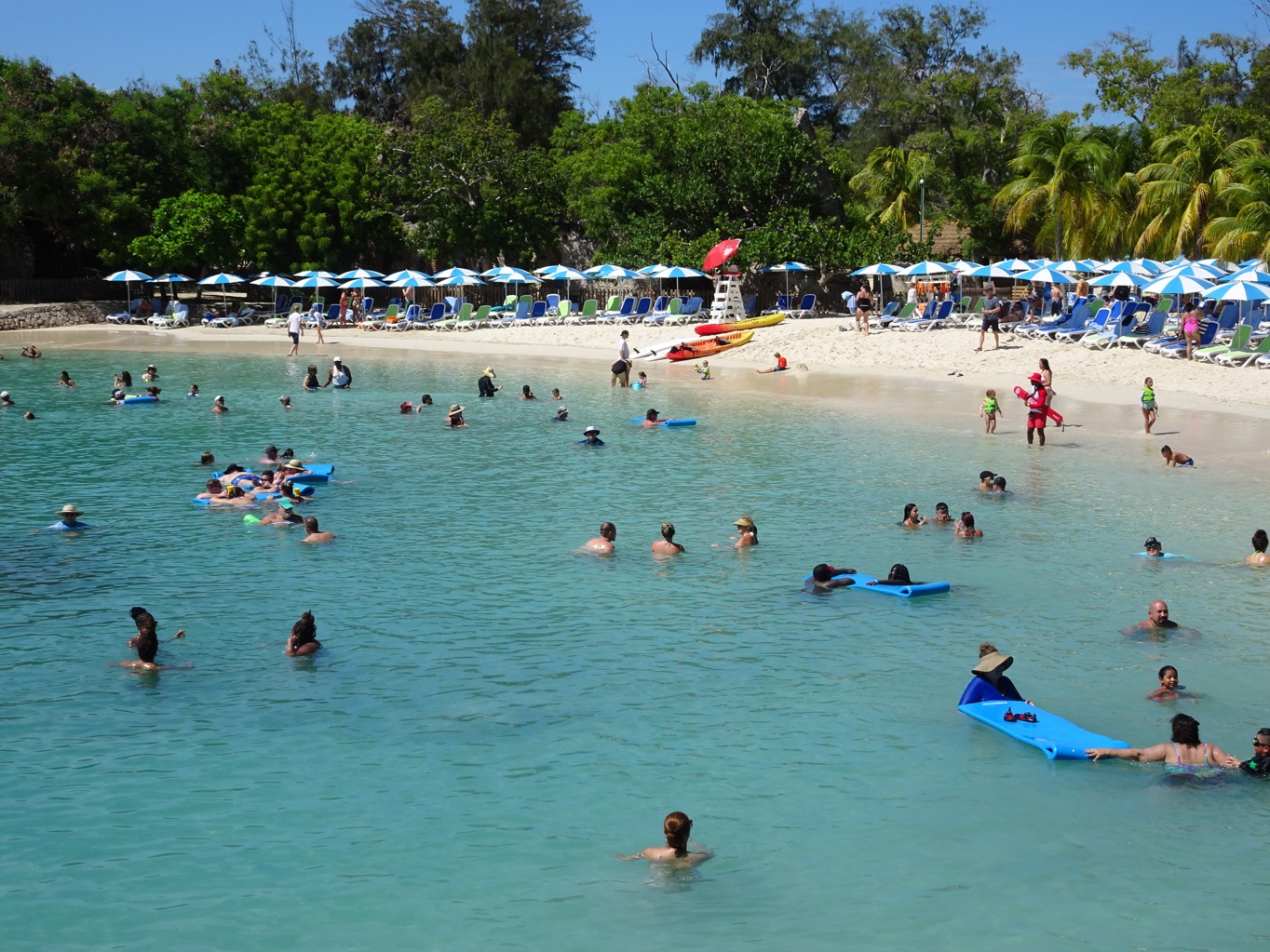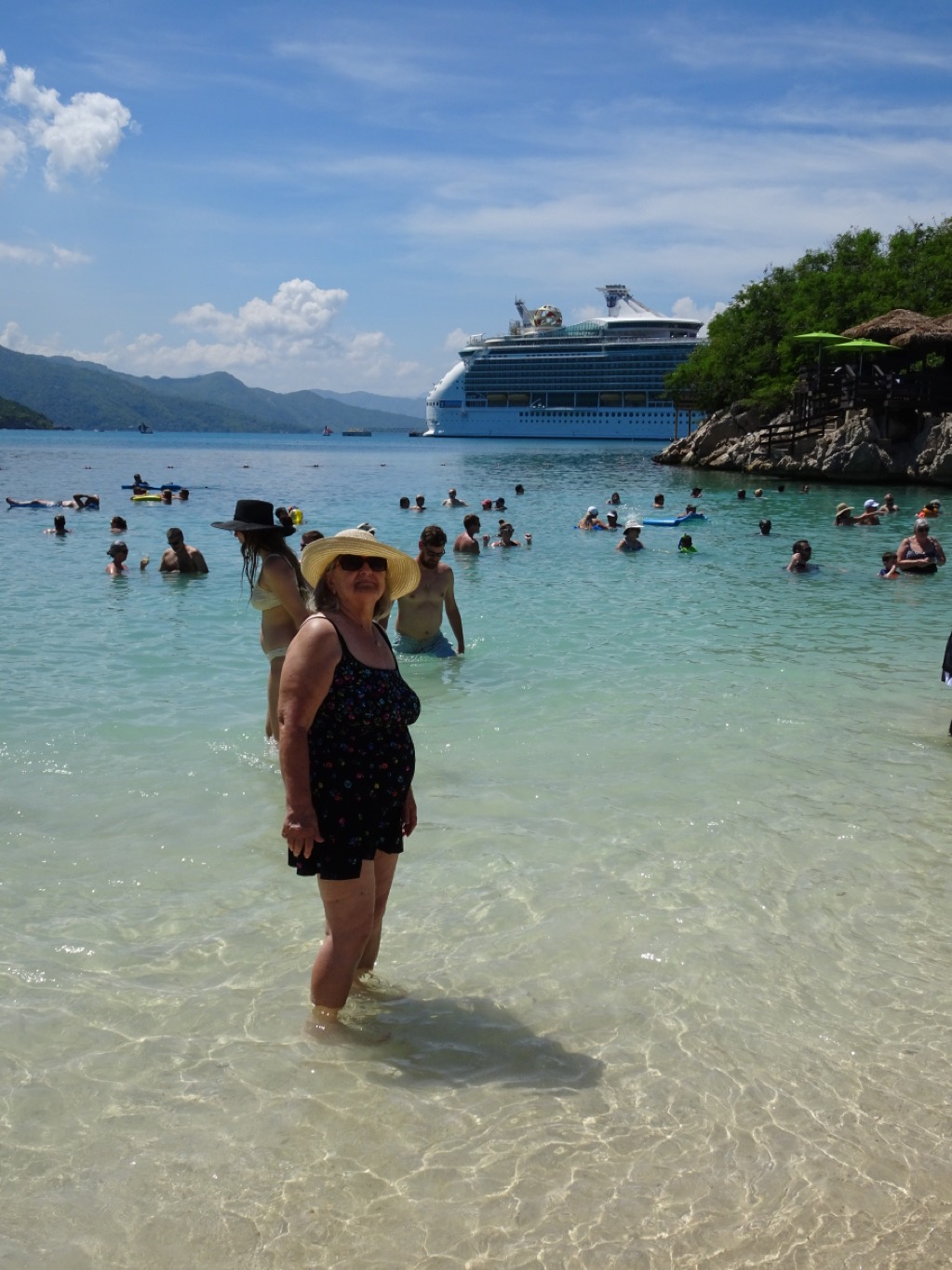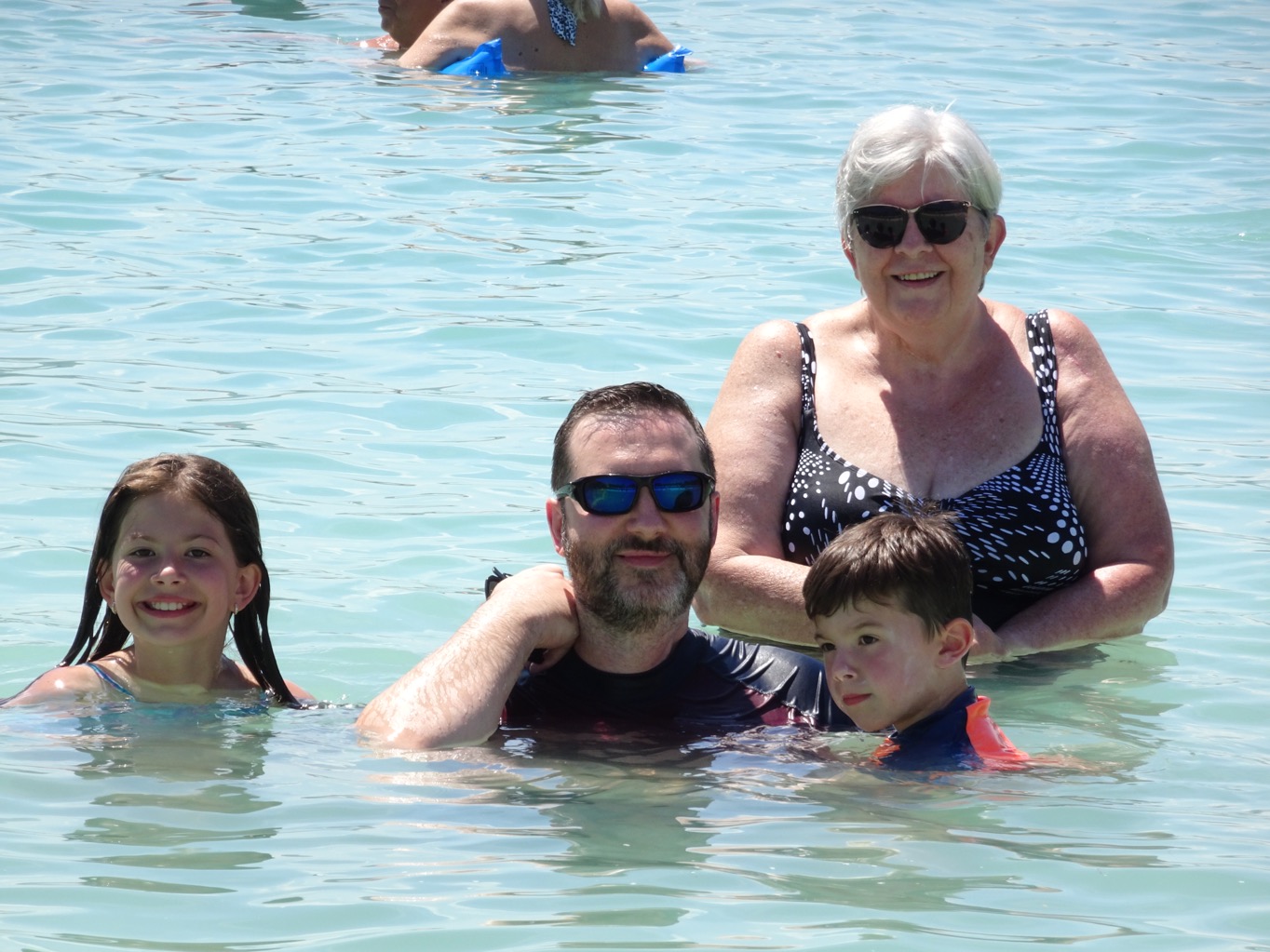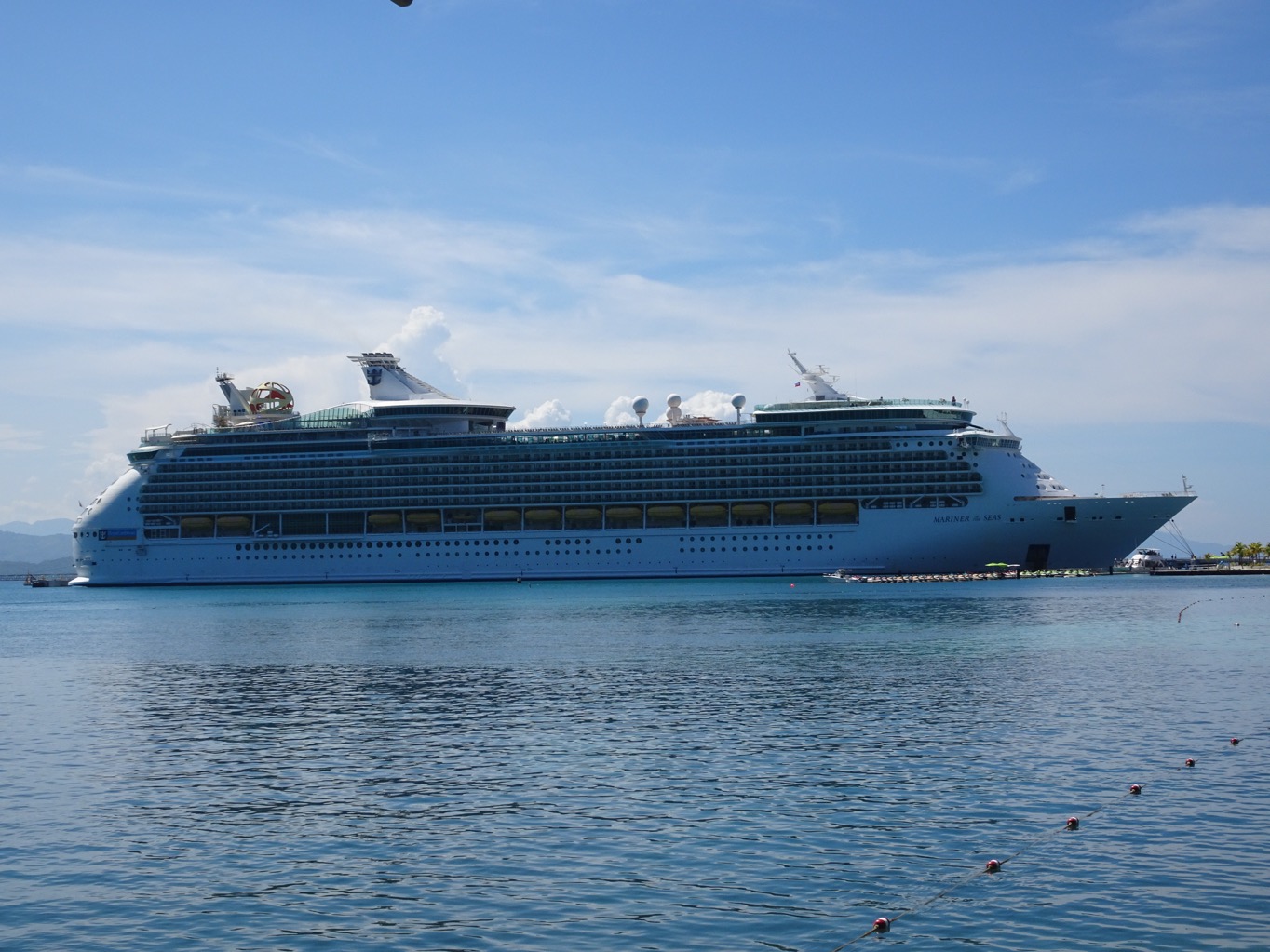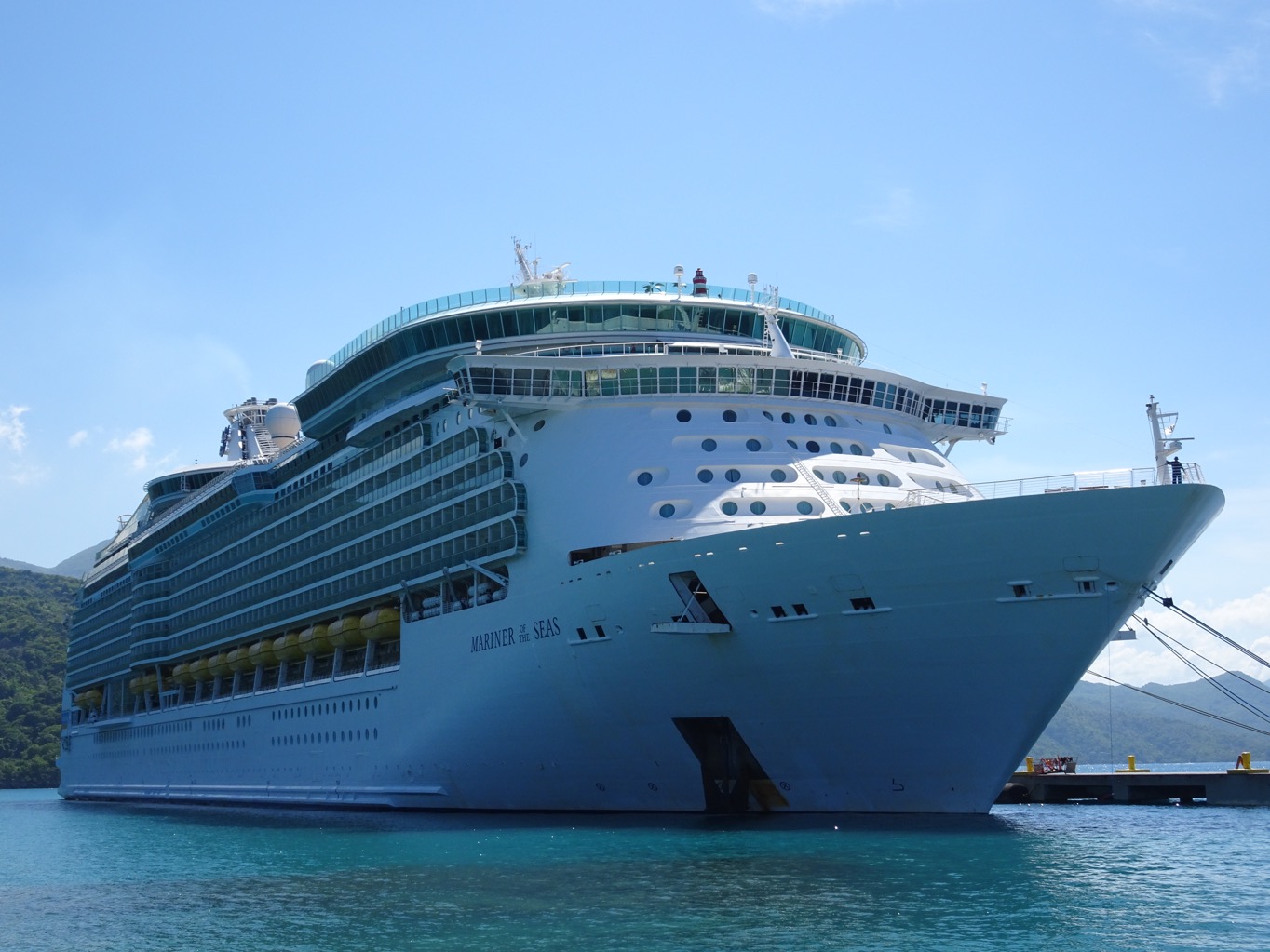 After having a quick shower and some relaxation, it was time to head over to the Schooner Bar for Name That Tune: Elvis Hits. We had Nana, Darlene, Kris, Chris, Karen, Marie, Brodie and myself. We ended up scoring 19 out of 20 and we lost. What song did we lose on, "Love Letters". I never liked that song anyways.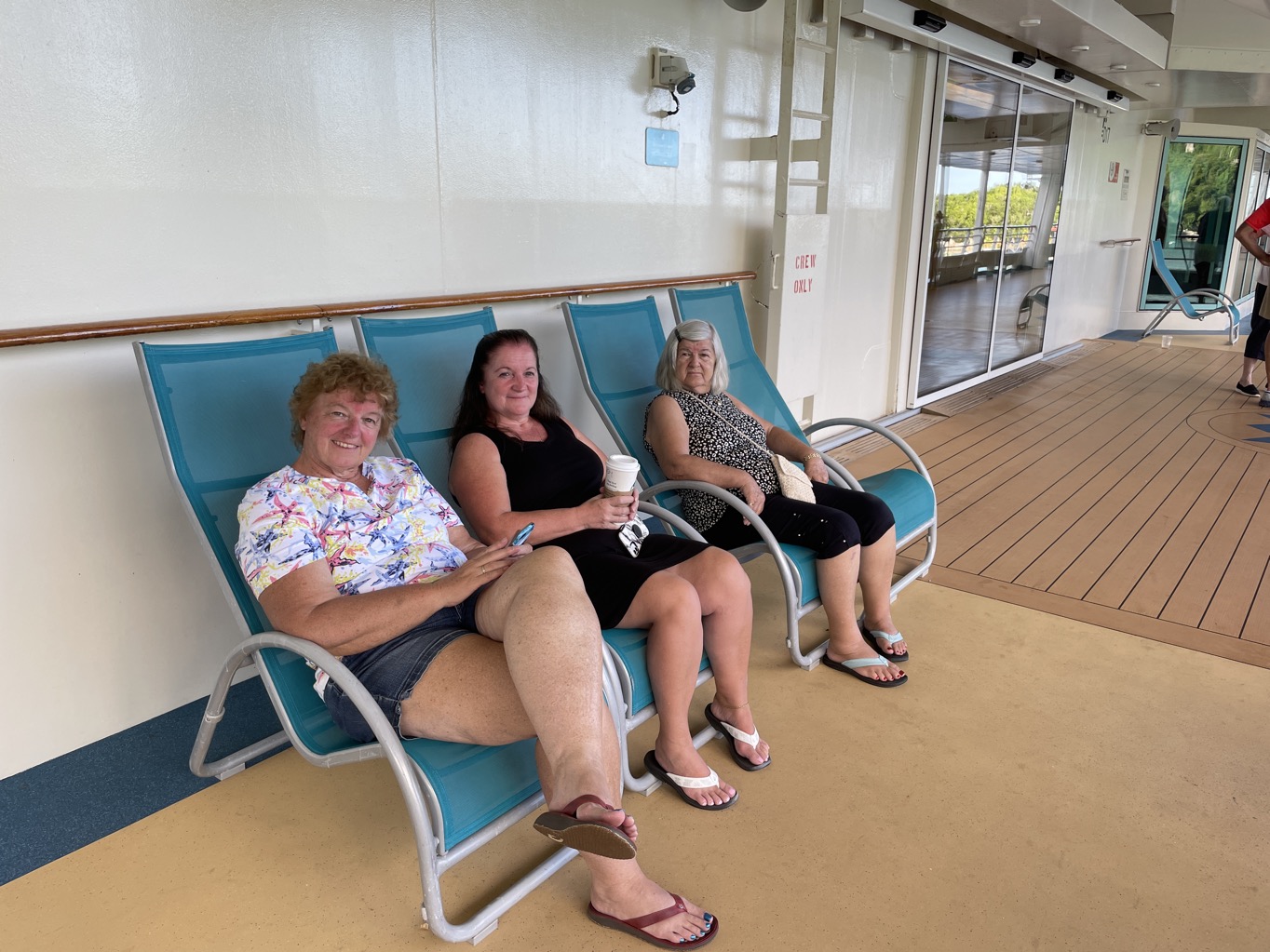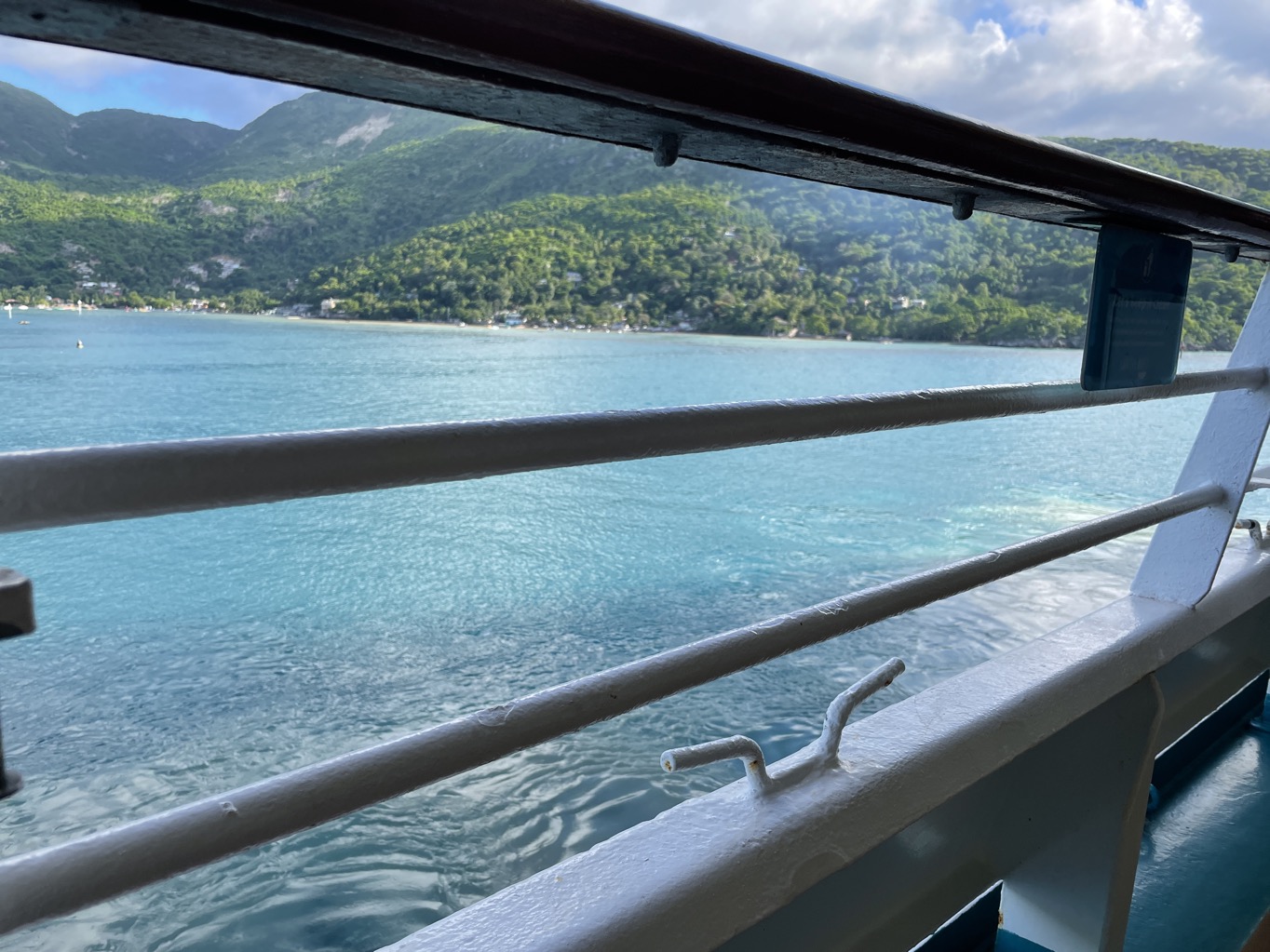 Tonight's supper was back in the Main Dining Room. What was really nice is that we were able to get a table for all twelve of us. I noticed lots of red cheeks and noses at the table tonight. After supper, most of us headed to Laser Tag, while I went back to start on the blog.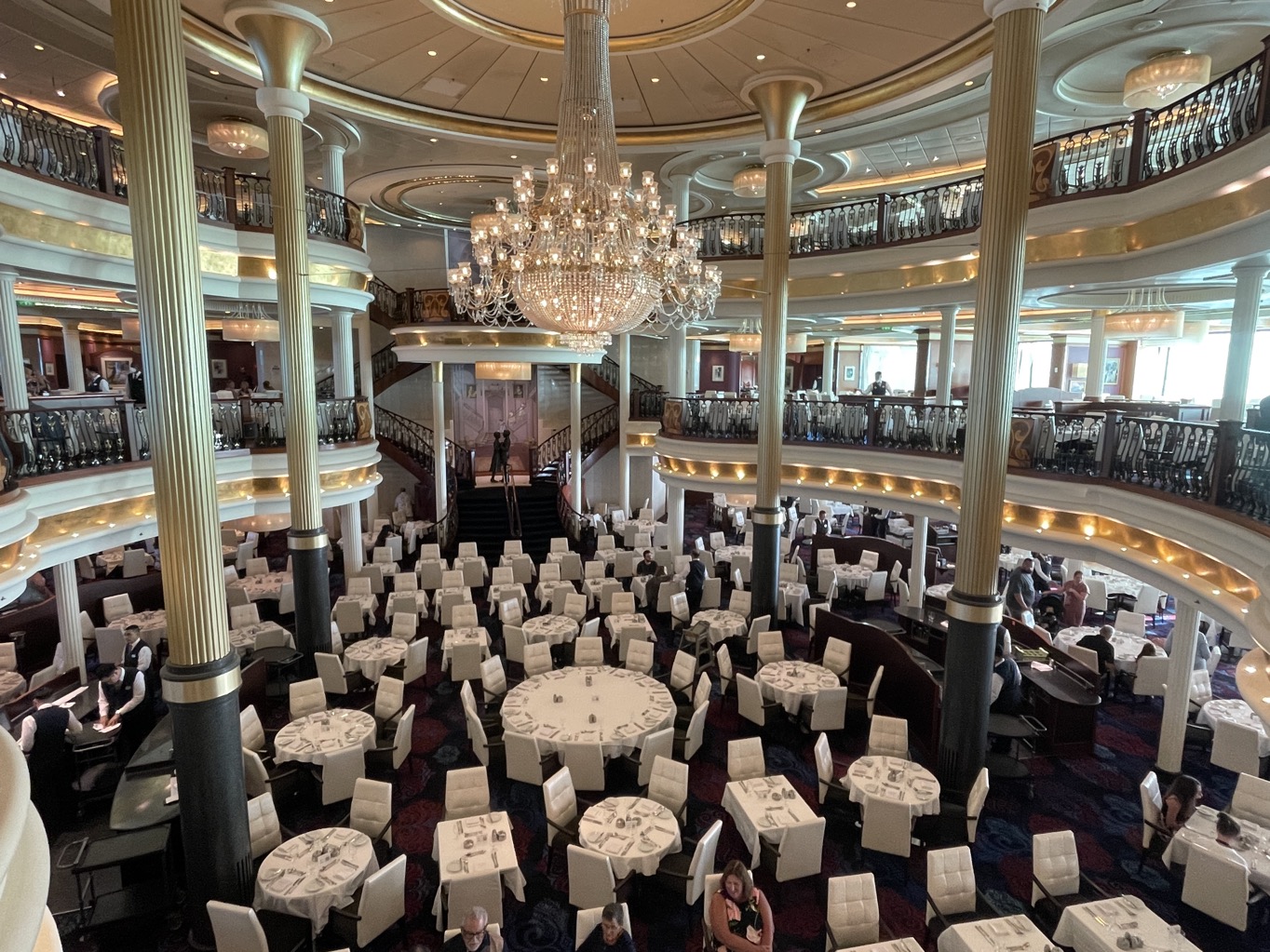 I met up with Chris at the Star Lounge for Ultimate Queen Trivia. Due to Chris vast knowledge of Queen, we ended up winning with a score of 15 out of 20. Redemption for the loss earlier today. Darlene, Sam, Kris and Karen joined us just as we were finishing up. We hung around afterwards for Finish The Lyric Game Show. It was not what I was expecting. All I can say is that I have not screamed or laughed or yelled or sang or danced that much in my entire life at one time.
We left the Star Lounge and saw that there was a man playing the piano in one of the elevators. We had to wait a little bit before he actually stopped on our floor. We all got in and rode the elevator up and down with him singing "Piano Man" and "Crocodile Rock". By this time, it was after 10pm and time to get to bed.