It's our last day on the ship and lucky for us we get to spend it at CocoCay (aka Little Stirrup Cay) which is Royal Caribbean's private island. We started our day with having breakfast in the Main Dining Room. It is a much quieter environment than the Windjammer Marketplace.
CocoCay is divided into two parts .. Chill Island and Thrill Island. Chill Island is self explanatory. Thrill Island has eight different waterslides with varying degrees of thrills, a wave pool and an adventure pool. We decided to spend the day on the Chill side.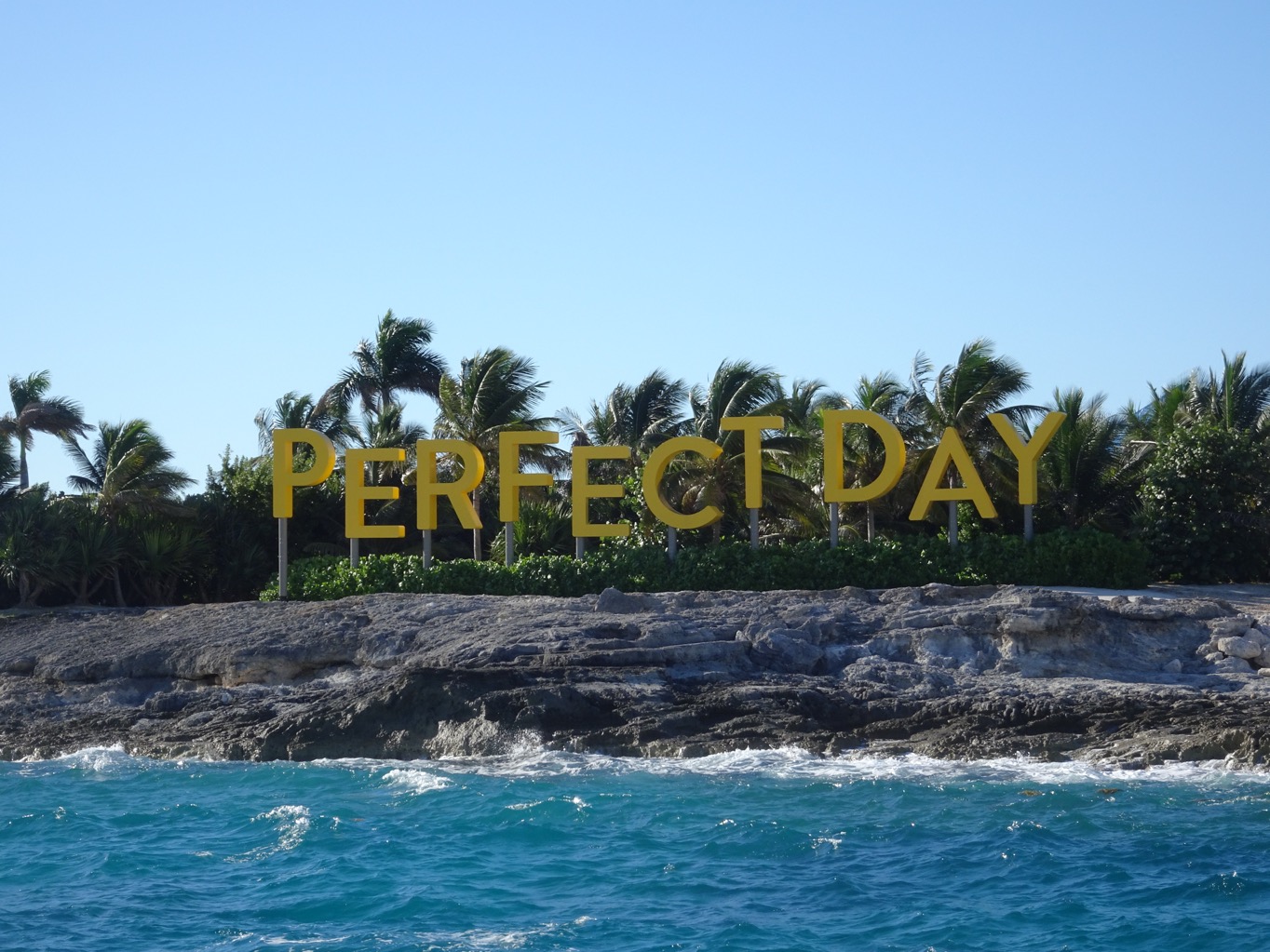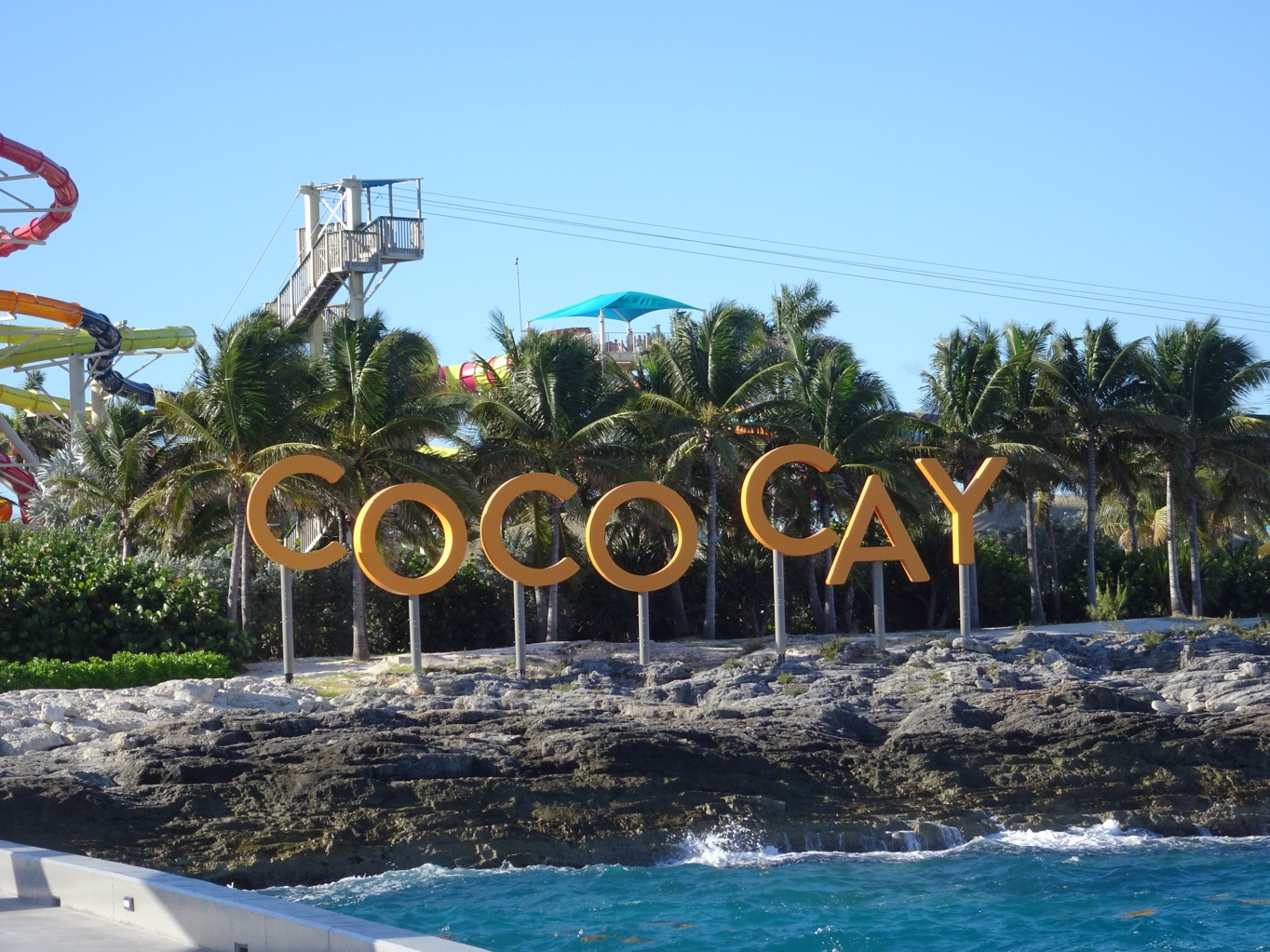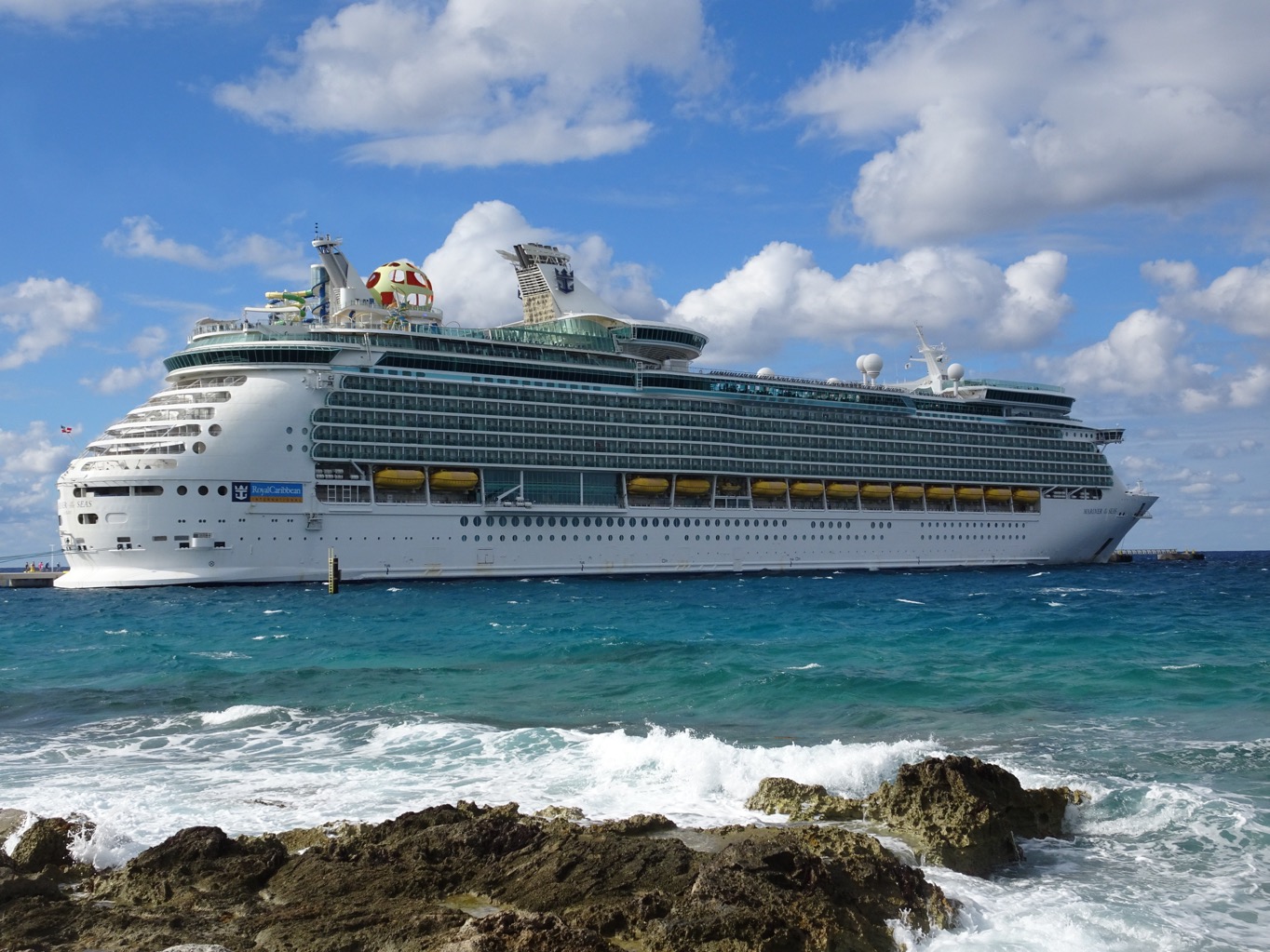 Marie's boss Chris decided to make the day extra special by renting two cabanas for all of us in his group to use. Thank you so much Chris. Each cabana has four beach loungers, two beach mats, couch, cooler with water, towels and the best part, an attendant. Our attendants today were Byron and Caroline. I was able to spend some time talking to Caroline about life on the island. We learned that there are approximately five hundred staff that live there. They work seven days a week for three months and then are off for a month.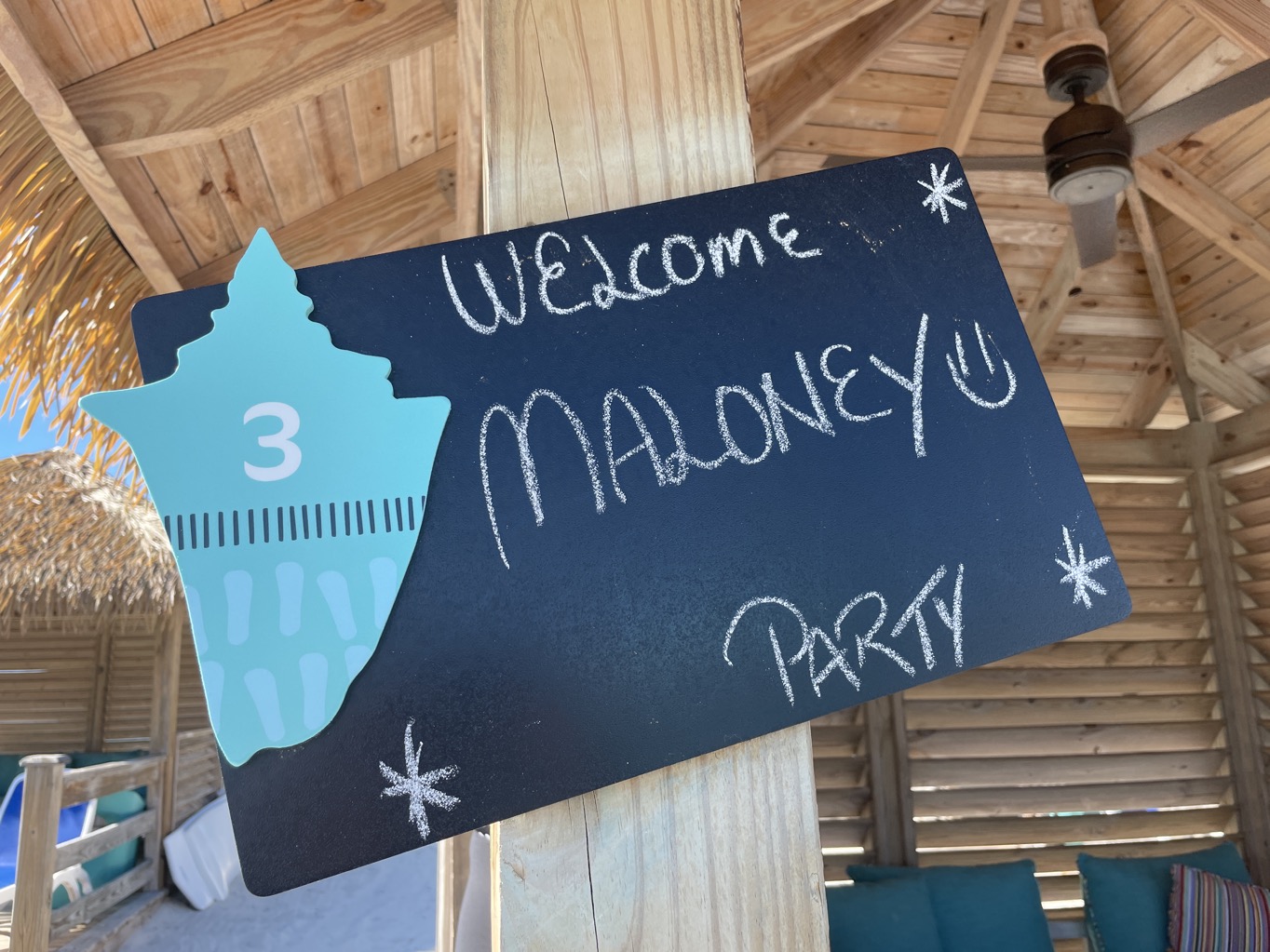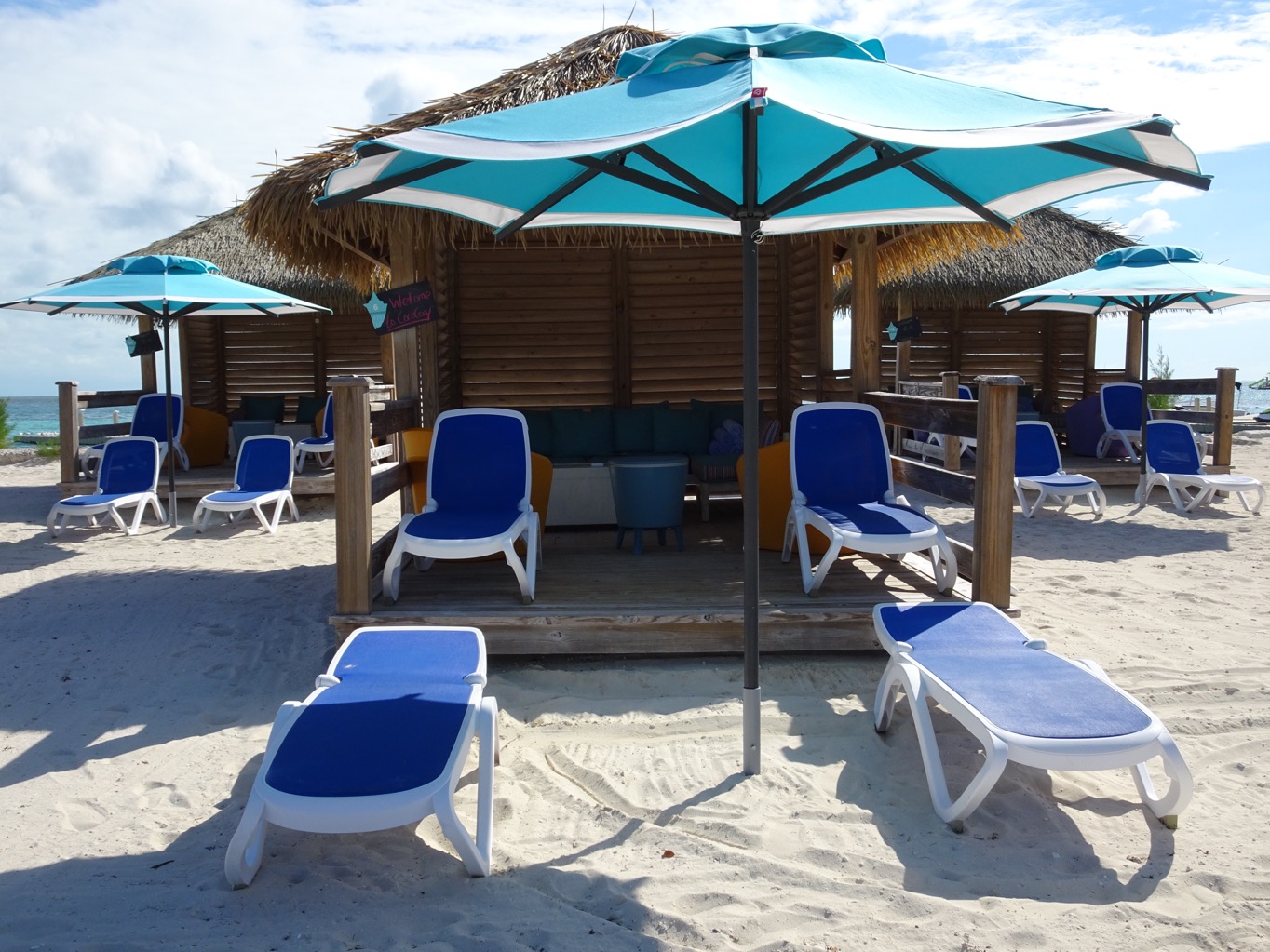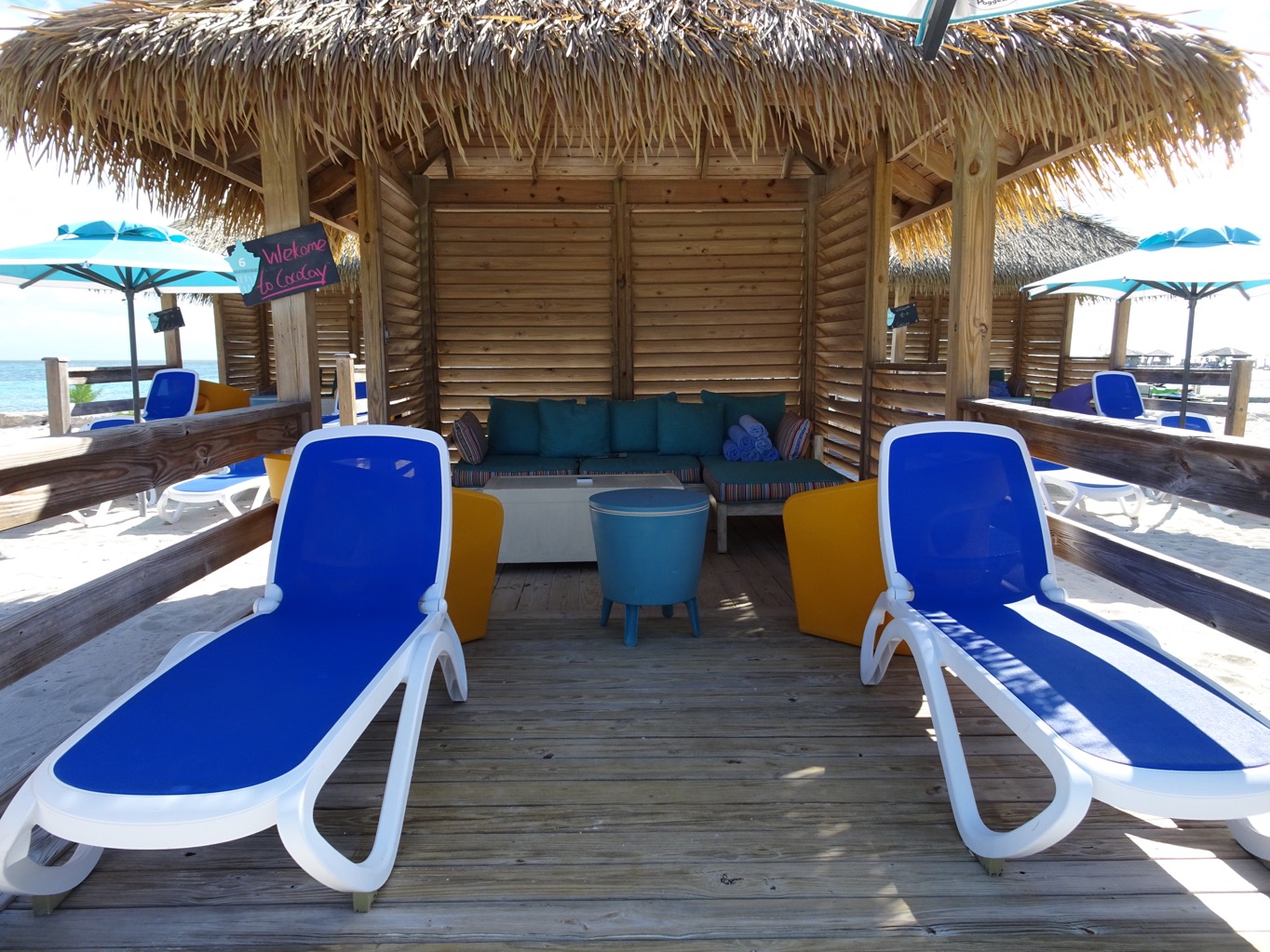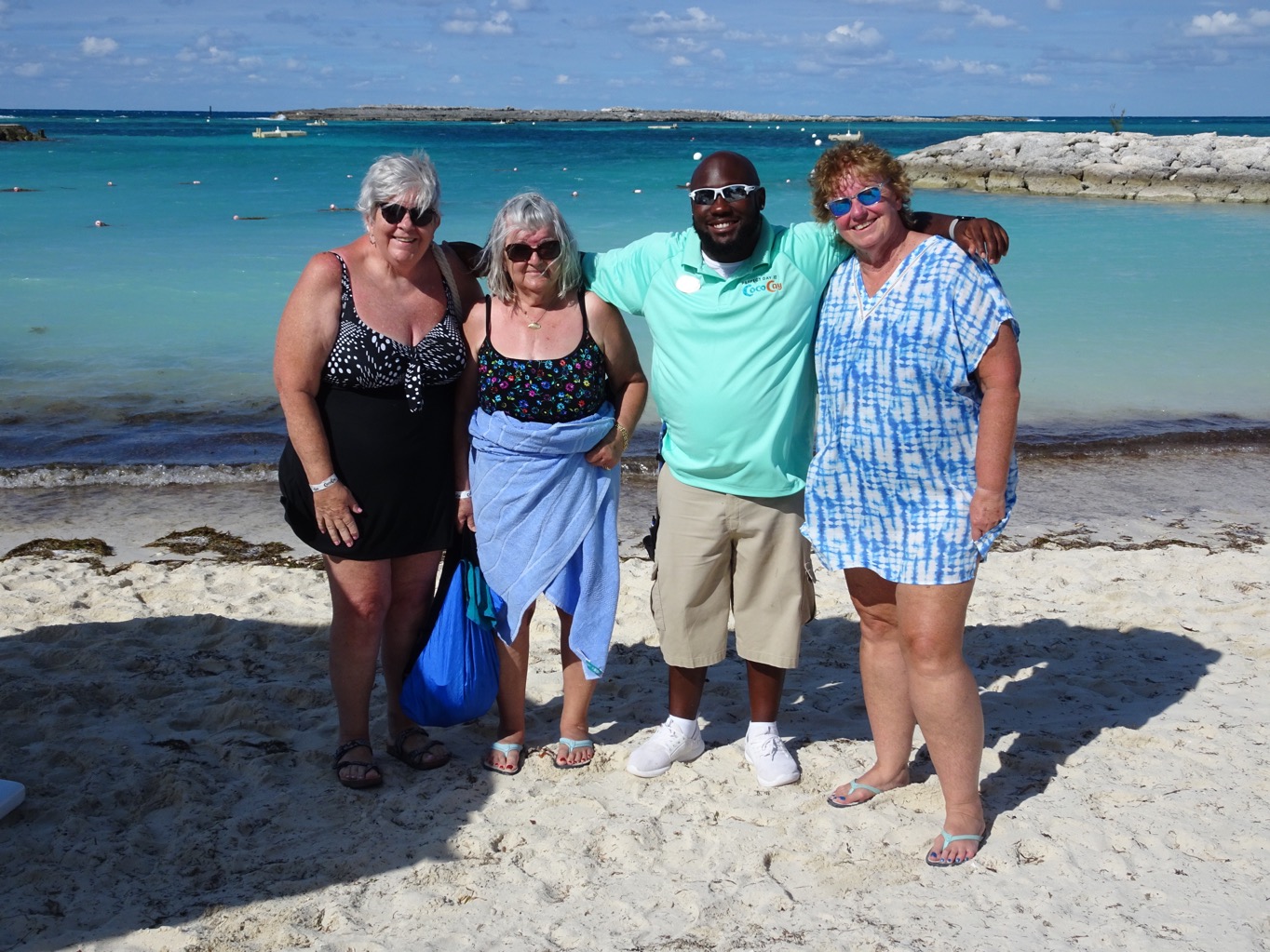 How does one spend the day at CocoCay … swimming in the ocean, playing at Splashaway Bay, shopping at CocoCay Island Market, lunch at Chill Grill, checking out the party at Oasis Lagoon which is the Caribbean's largest freshwater pool and just relaxing at the cabanas. Everyone seemed to enjoy this port of call the best.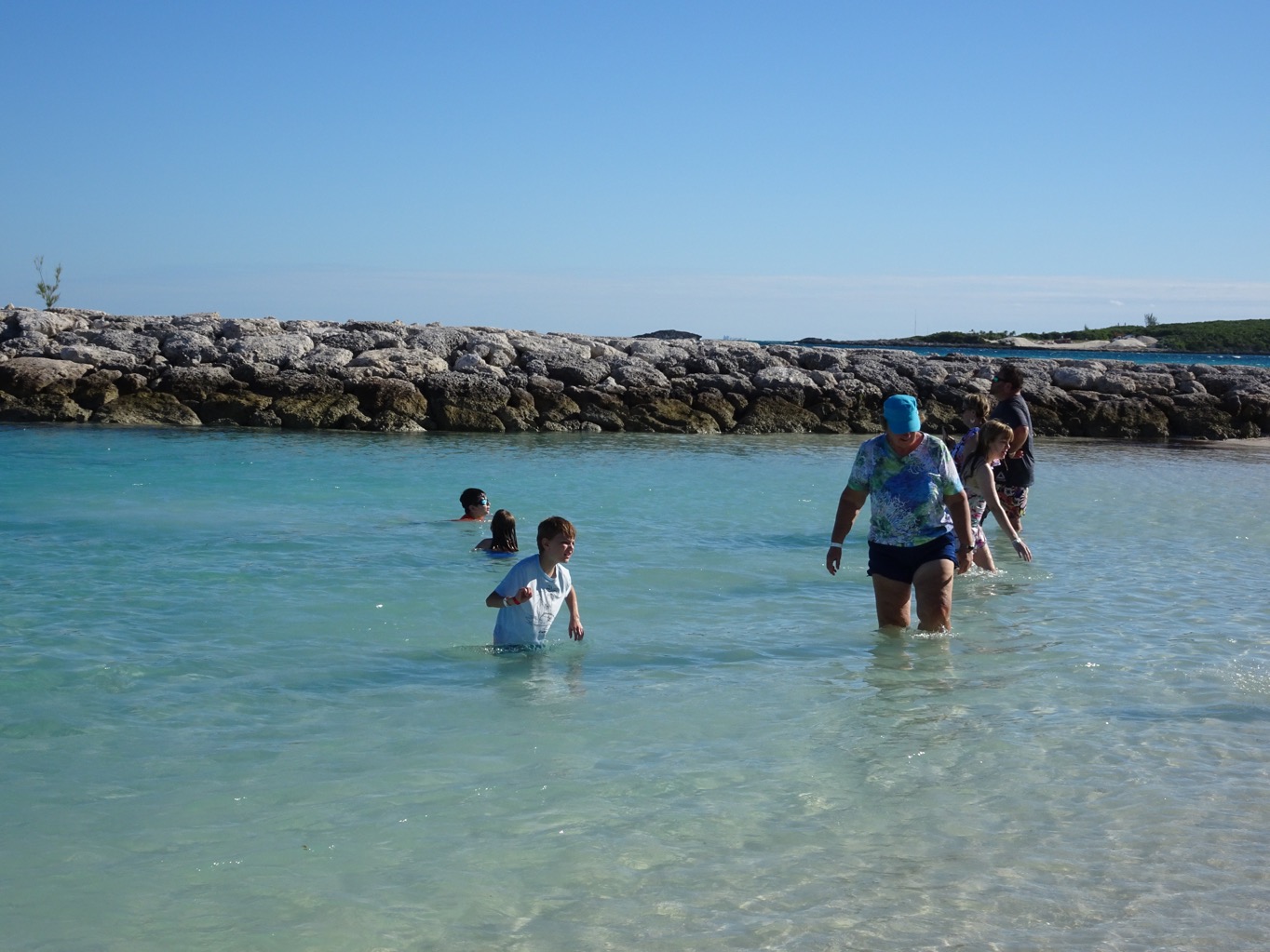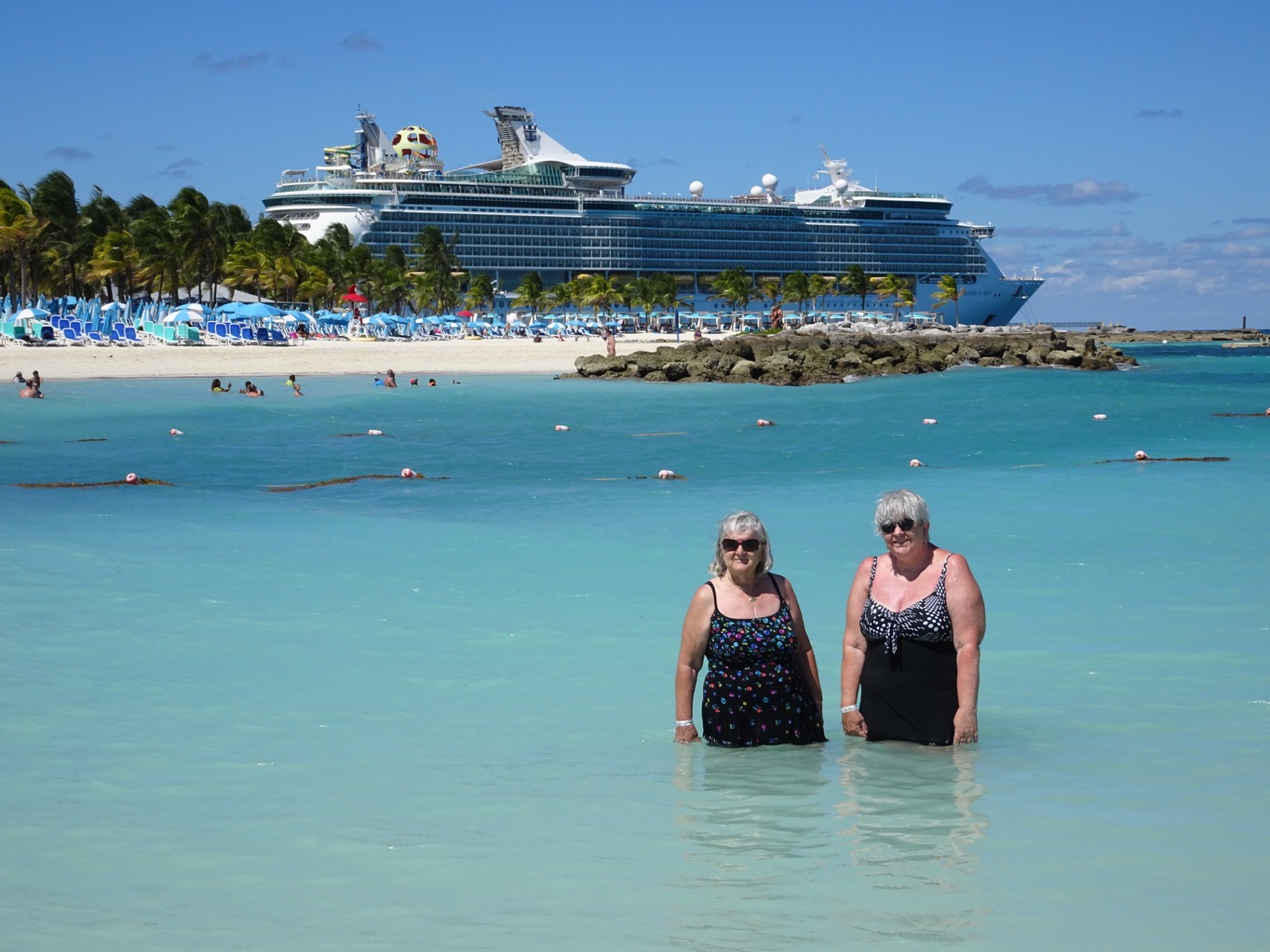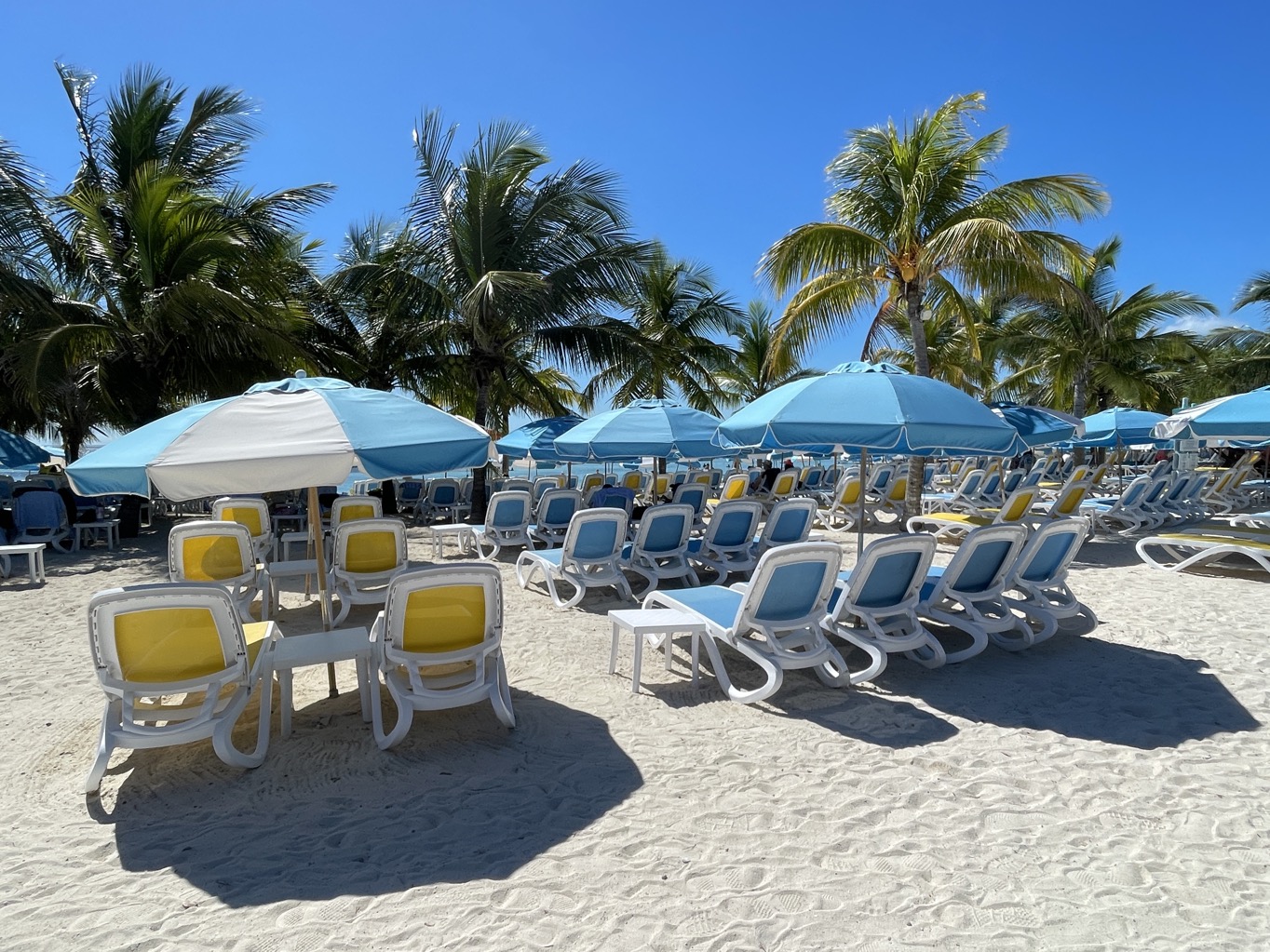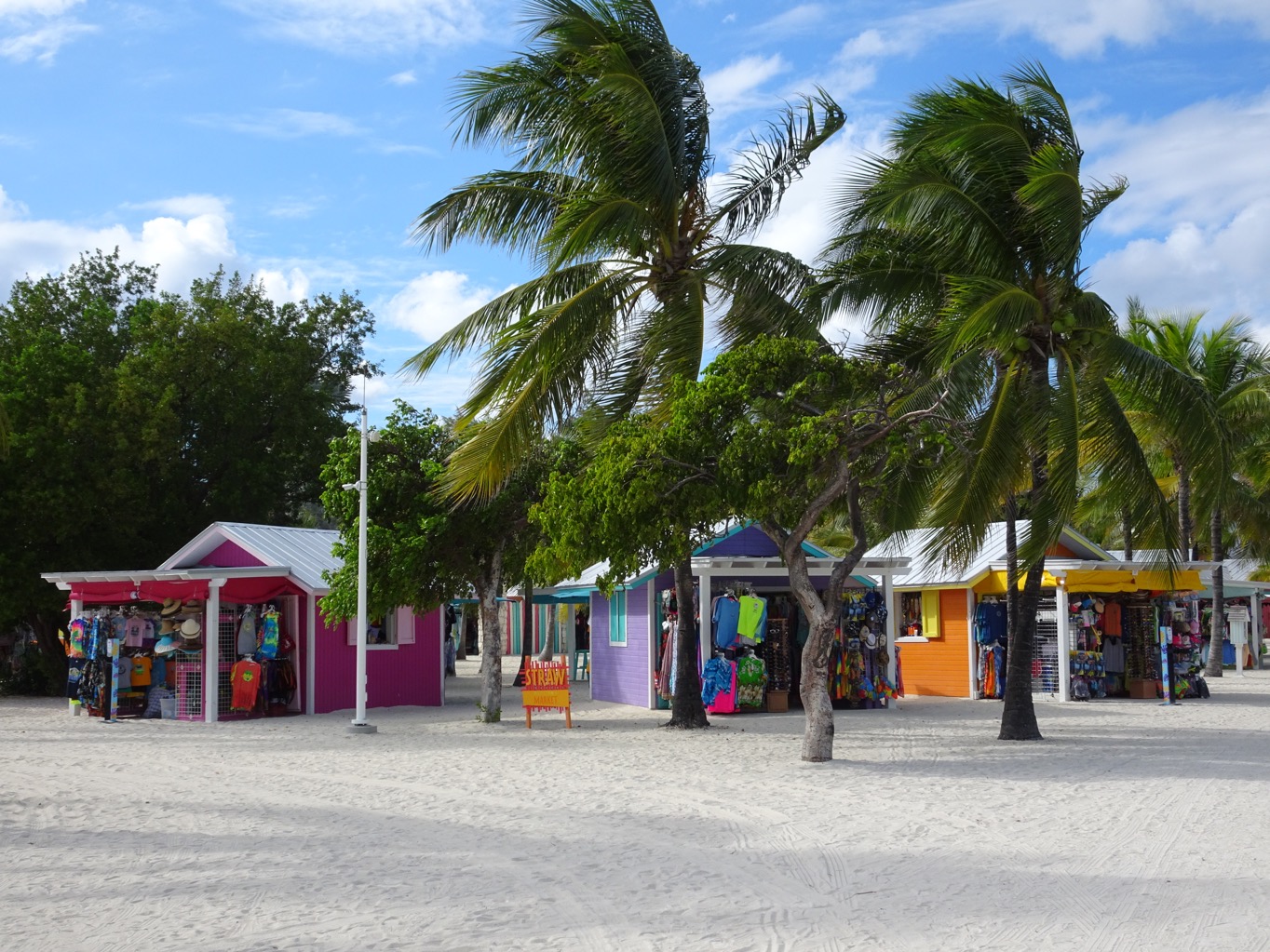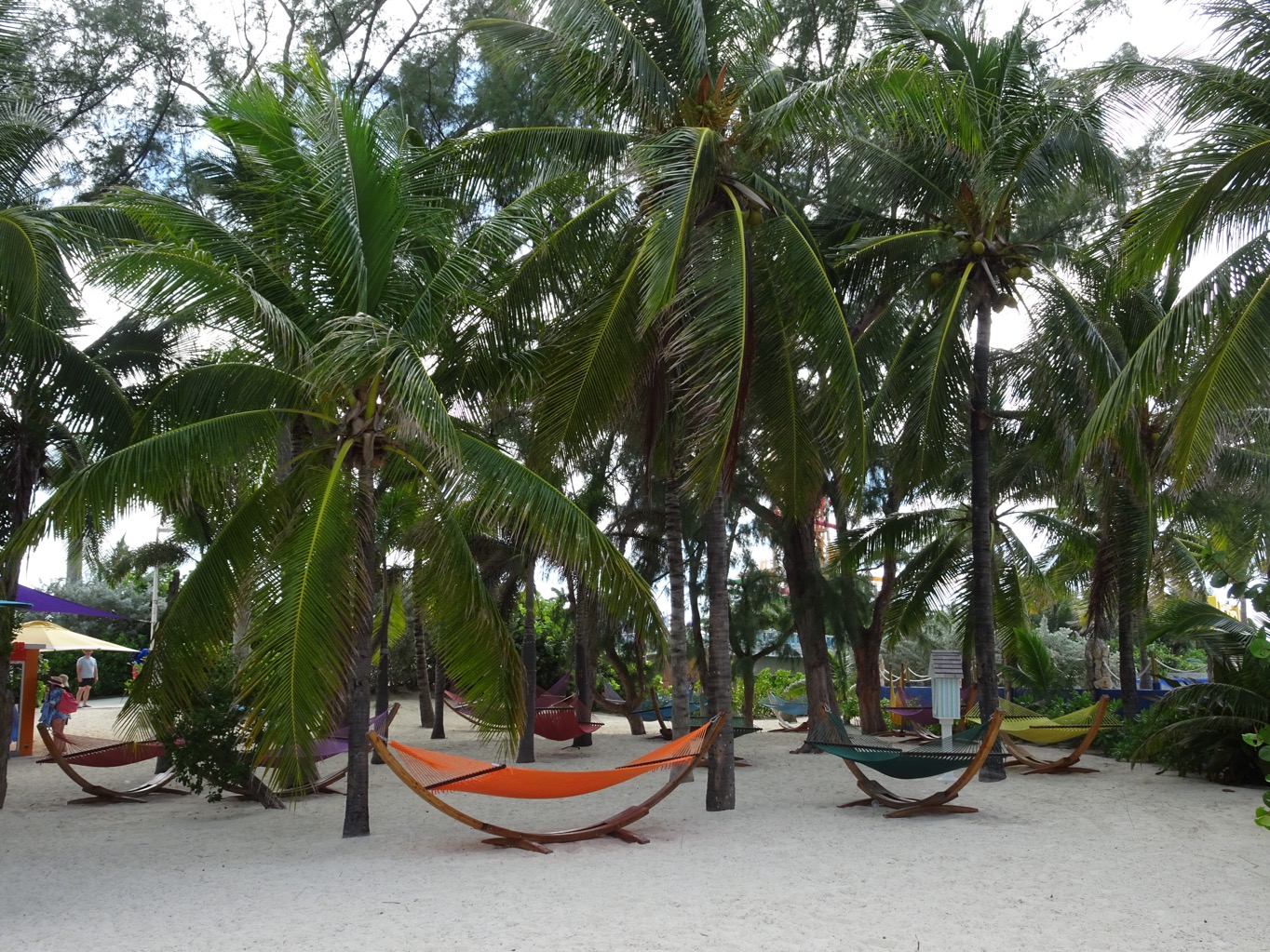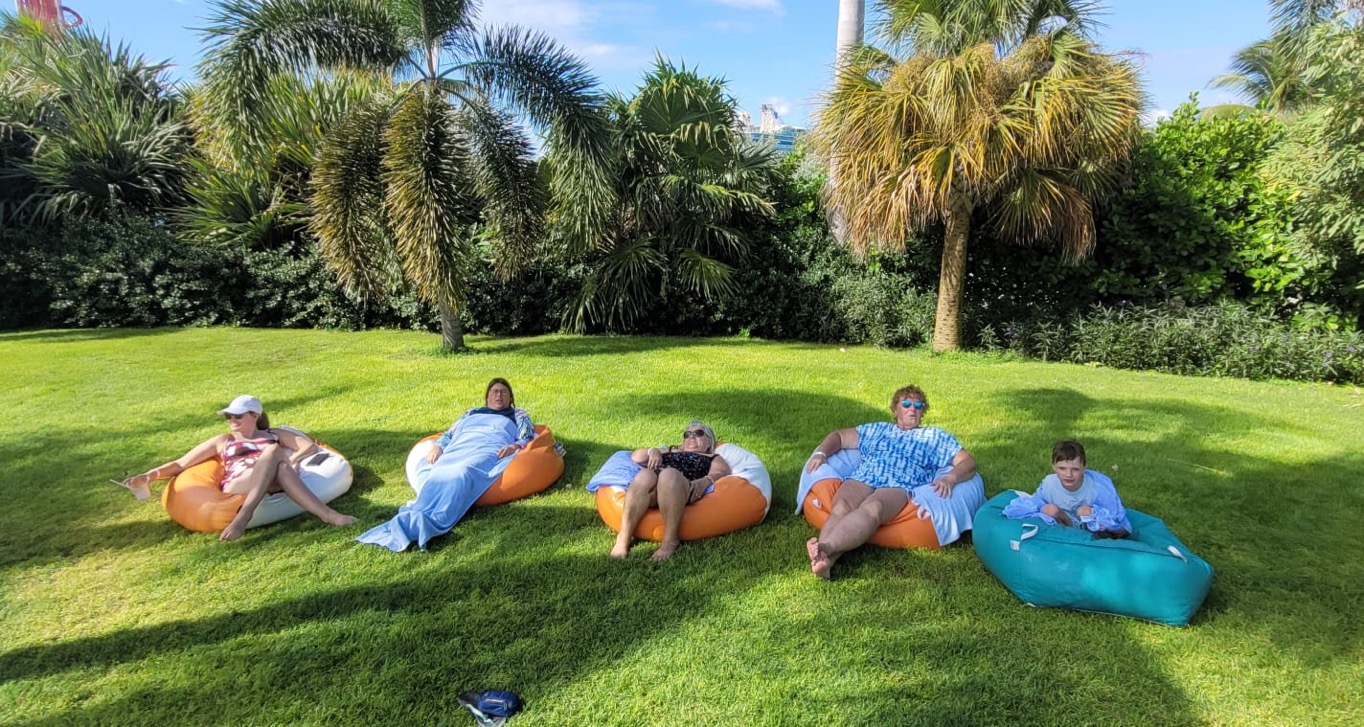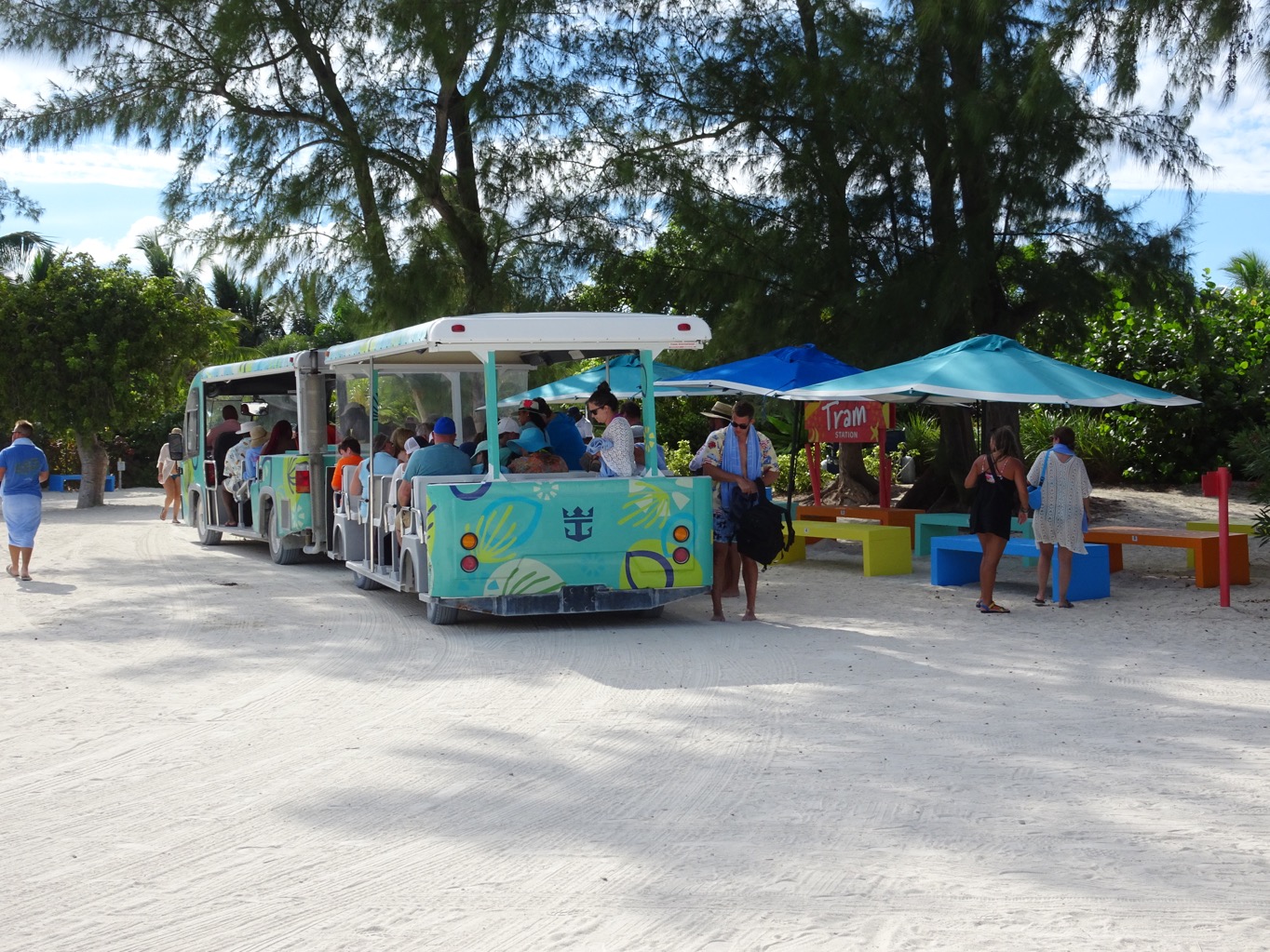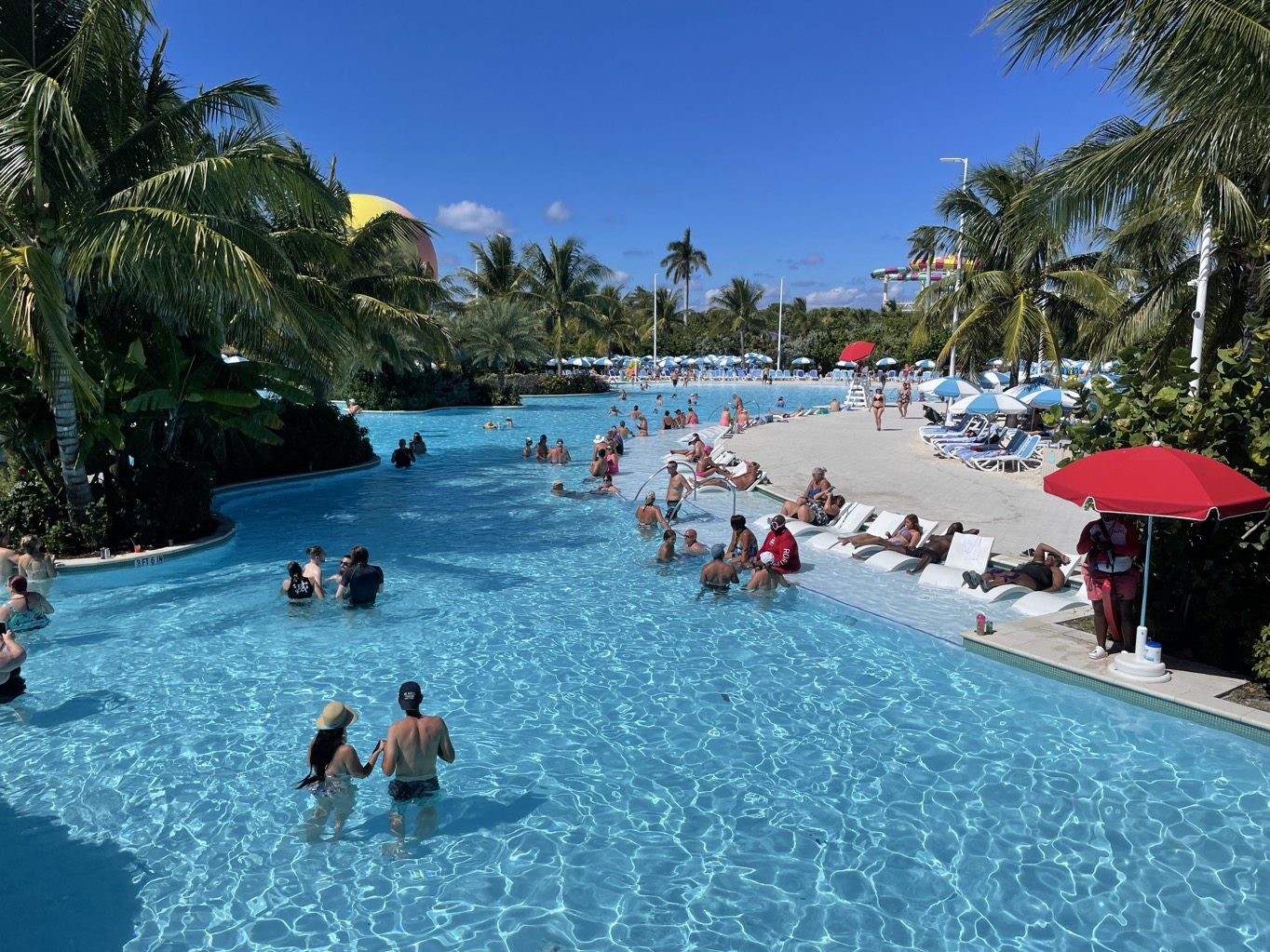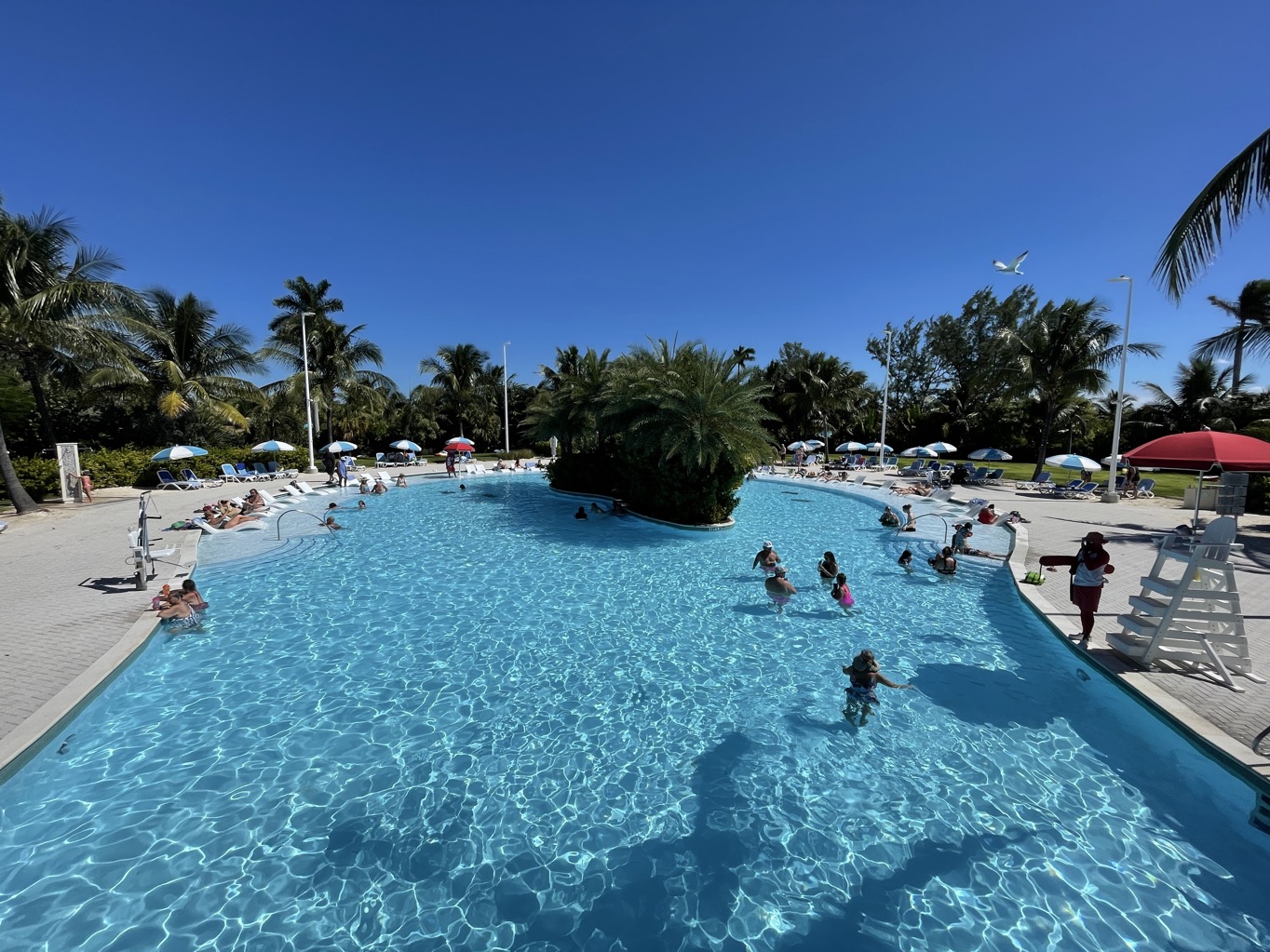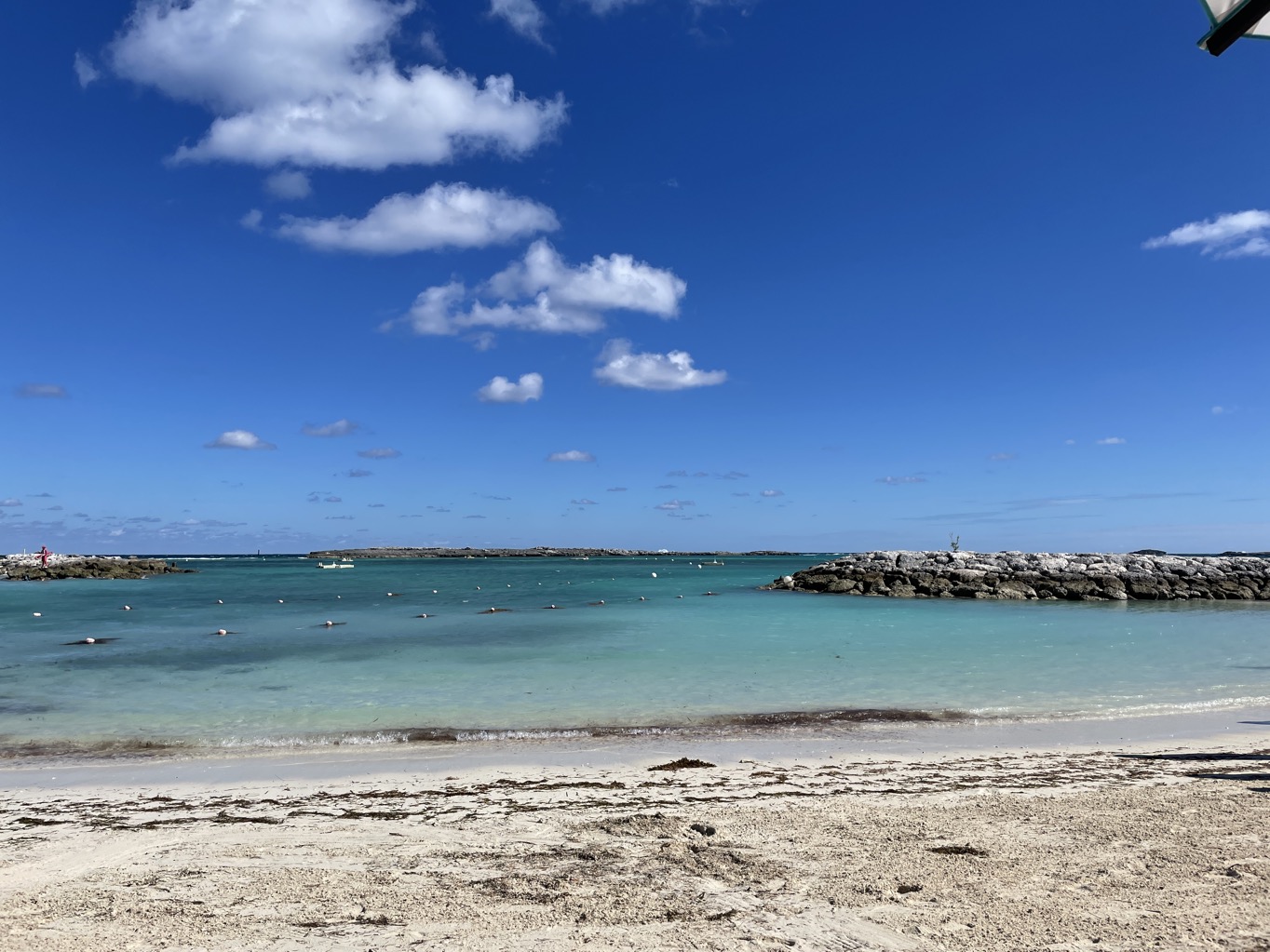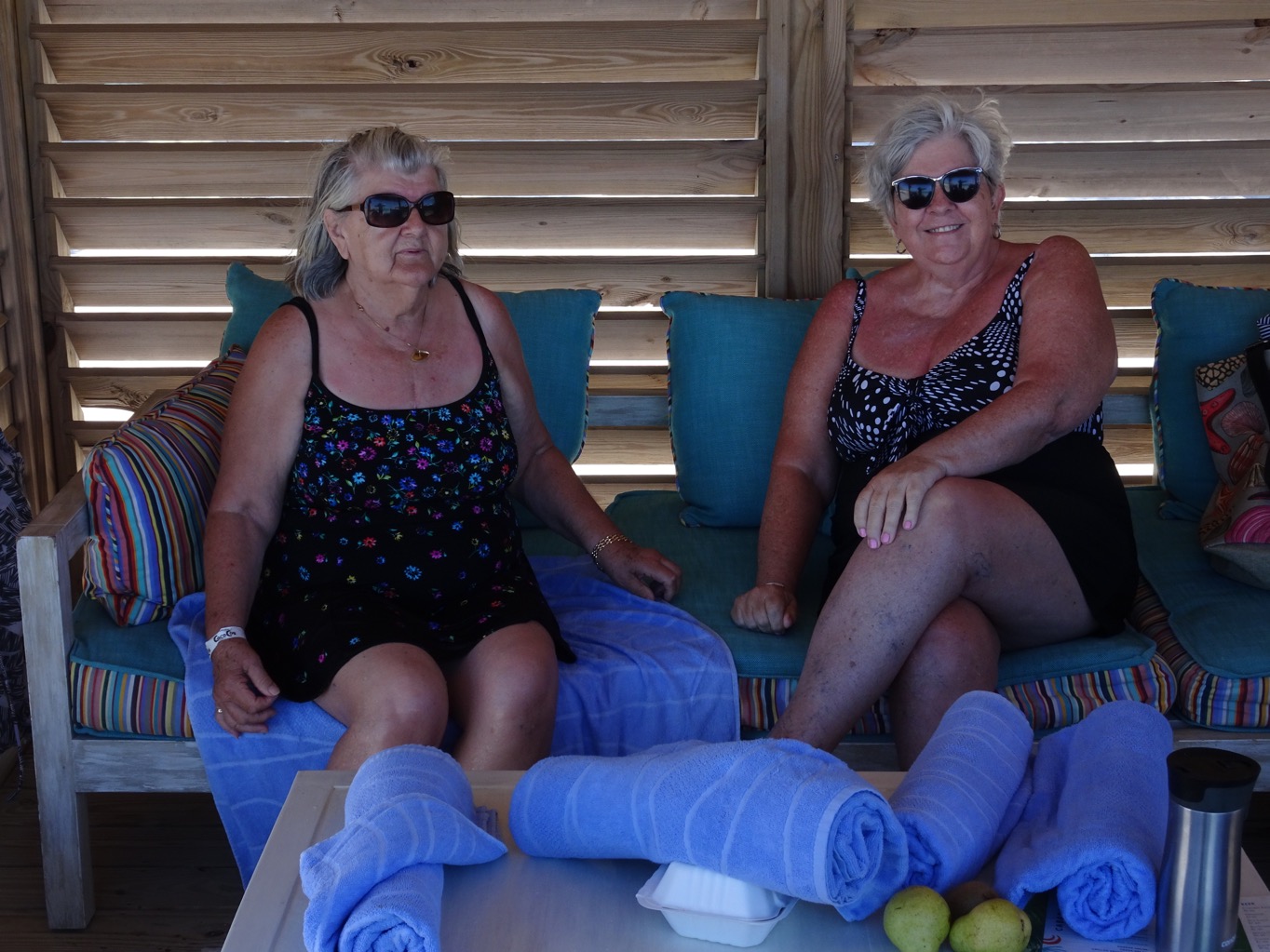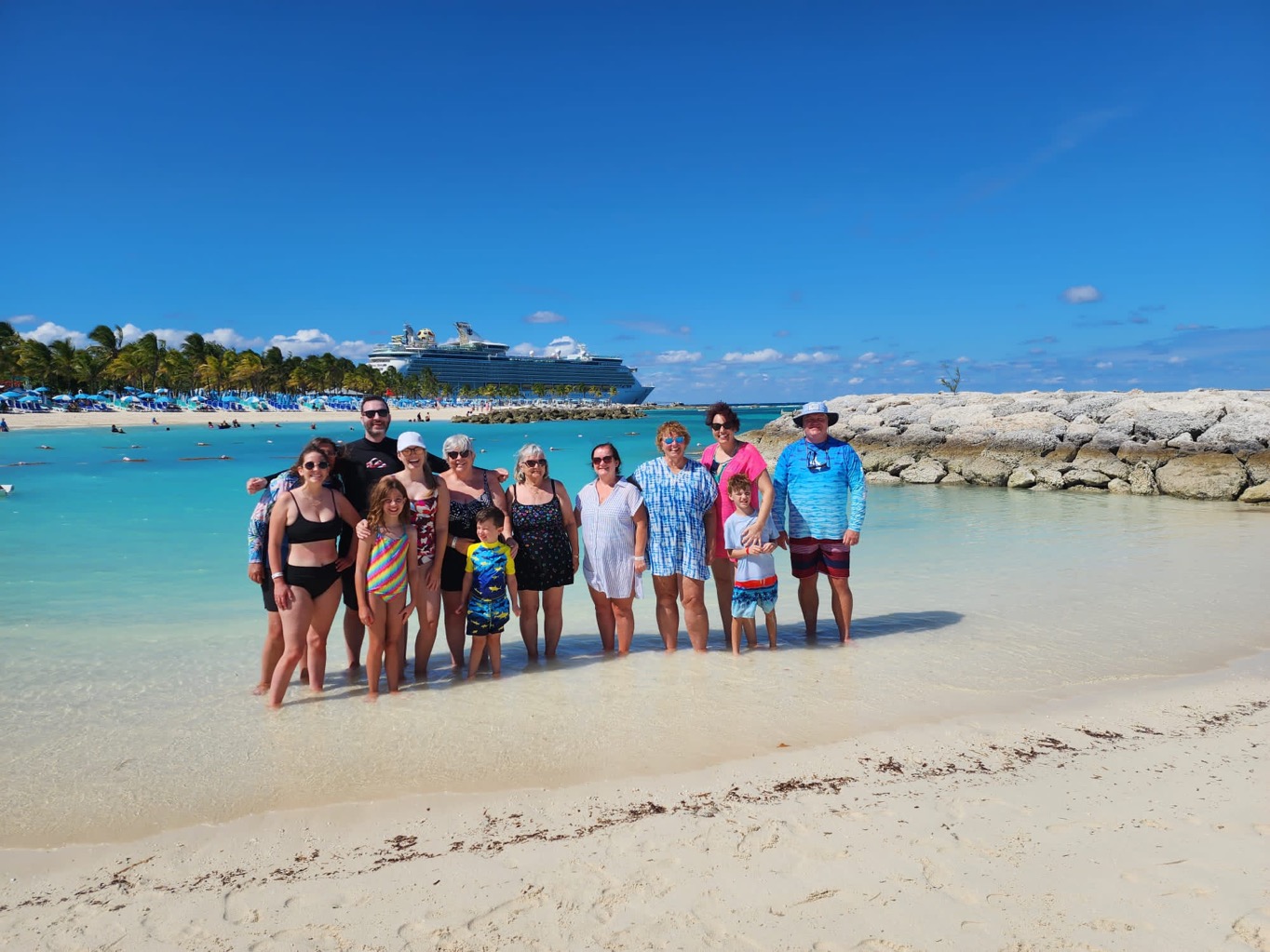 Tonight was our final dinner in the Main Dining Room. What made it extra special was that the wait staff brought out a slice of cheesecake with a candle for Brodie, Lynden and Will and we all sang Happy Birthday. Not sure why this happened but the kids enjoyed it. Will's birthday is on November 1 and he now thinks that he is five.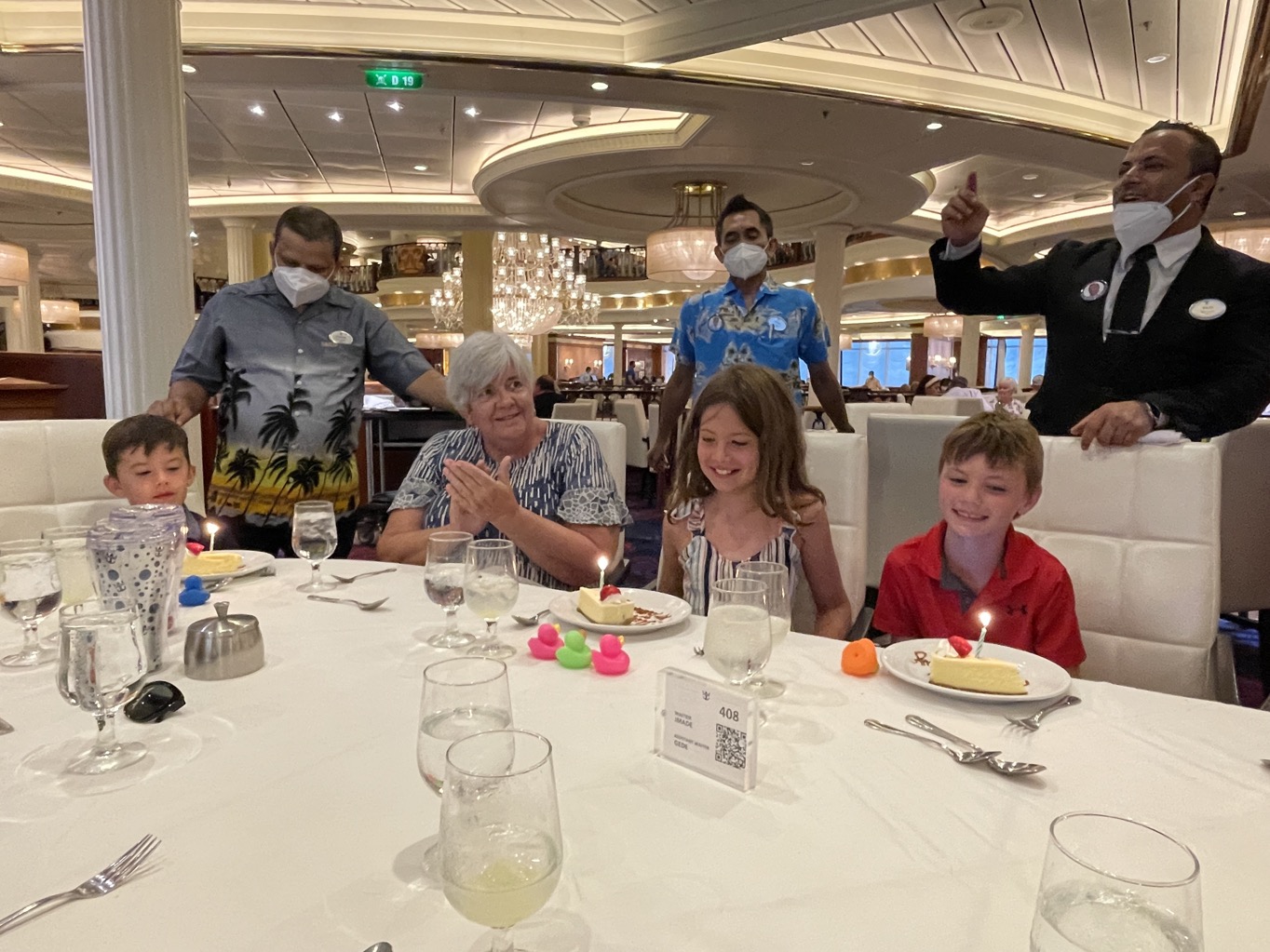 Also it was the final Name That Tune: 80's Hits. This time you had to get the artist and the song title right. Technically we scored 39 out of 40 because we lost out on "I Wanna Dance With Somebody (Who Loves Me)", we were missing the "(Who Loves Me)". There were two other teams that said they scored perfectly but Marie and I were questioning their marking … did they spell it "Don't Stop Believing" instead of "Don't Stop Believin'". If they want to get technical, so can we. I am not bitter at all.
After that debacle, it was back to the cabins to begin the packing process. But there was one final event, the 80's Flashback Dance Party in the Royal Promenade. What a great way to end our time aboard the Mariner of the Seas.